- Tip -
Do you recognize this character?
This is the character we have been working on, but with just a few of her details changed.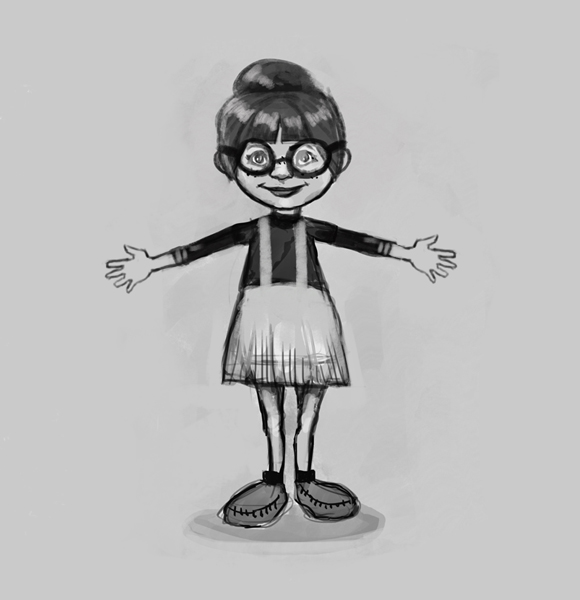 Initially, as you can see, I gave this character a big pair of glasses on her head, a big button on her skirt and a bracelet.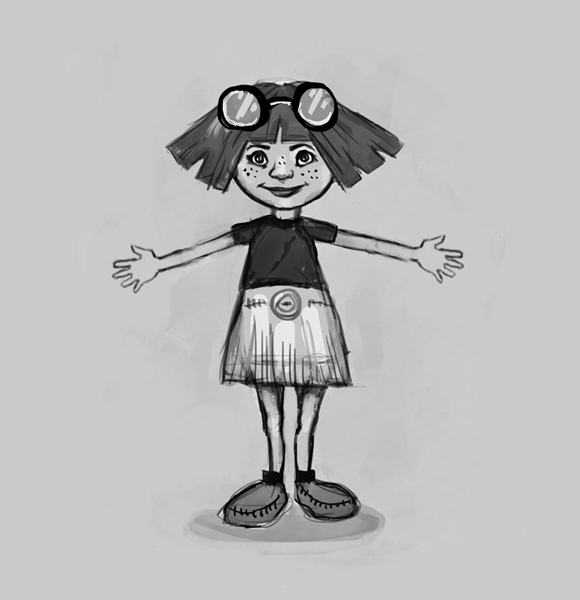 But changing little details will suddenly change the expectations for what  the personality of the character will be like.  To show you this idea, I am going to remove those original details from my character. Look at her now.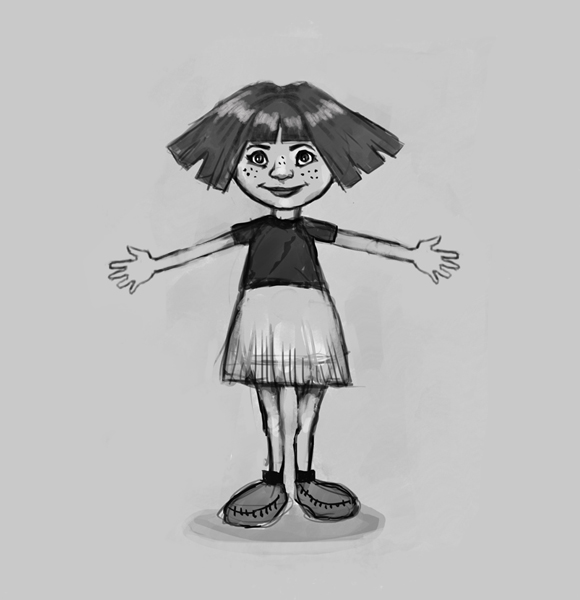 What happens if I change her hair a little and add a hat, some gloves and a belt.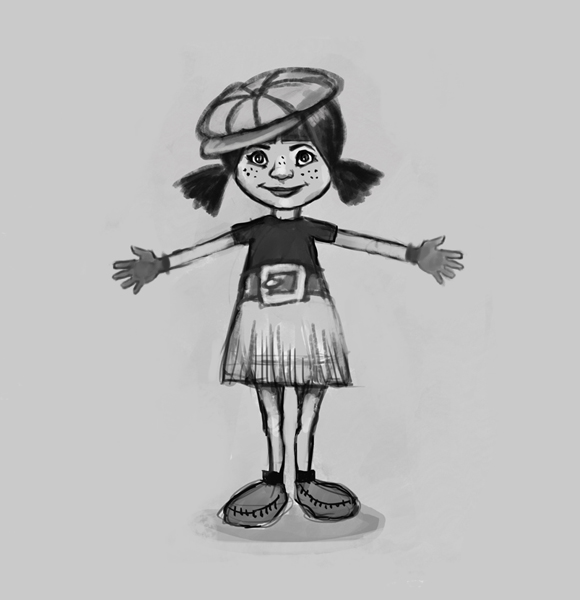 Or maybe I remove her bangs, make her hair straighter and stick a kitty on her shirt.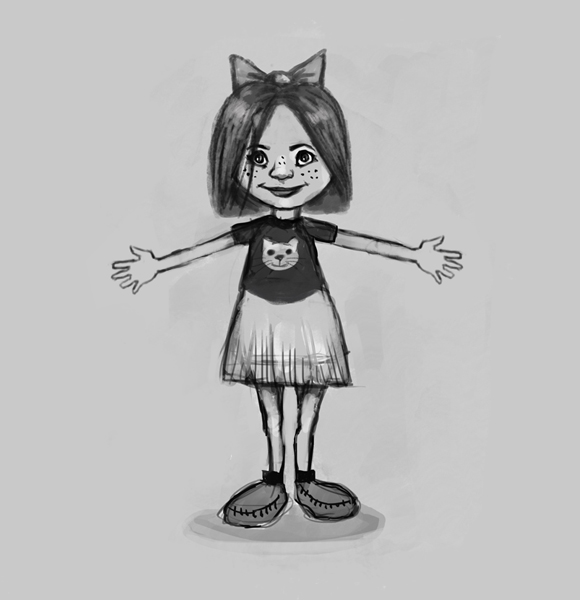 Or maybe if I put her original glasses on her face and tie her hair back in a knot?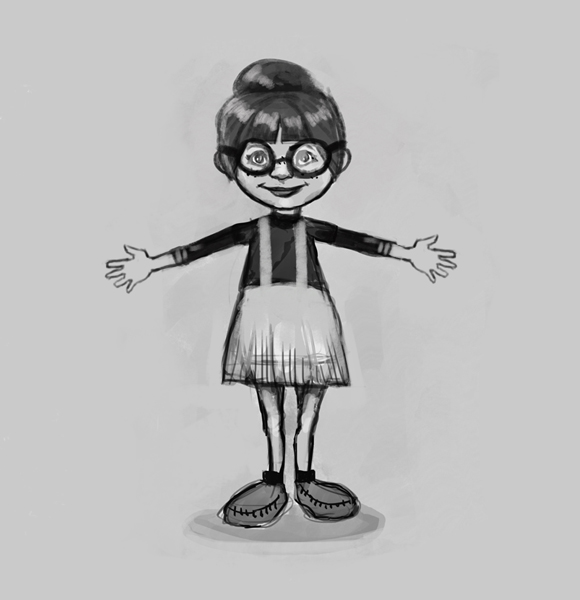 Take a moment to compare all of these versions of the same basic character.  The changes I have made are really minor, but they all suggest a different personality in the character. Therefore, it is important when you design a character that you consider how you can express your character's personality through the little details you add to your drawing.
Have fun adding and subtracting details and don't forget that the character can change throughout the story.
 —By Valkiri