- Tip -
From Chloe the cat to elephant (and elephant to baby aardvark)
Chloe the cat was simple enough (drawing-animals-seeing-simplifying), but what about a more complex animal, like an elephant!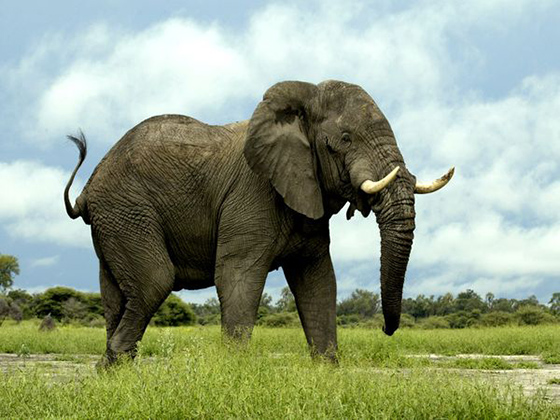 Take a good look at this gentleman.  He wanders by our workshop now and again.  Although he might not like to hear this, he's basically a large sideways oval with cylindrical legs and an egg-shaped head with a flap for an ear.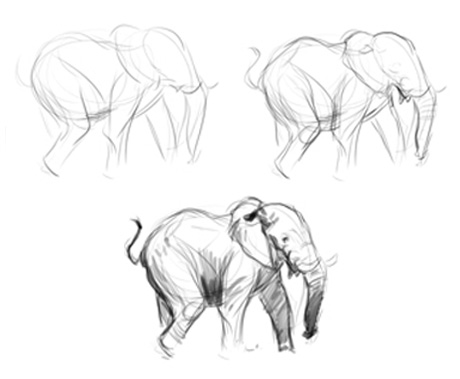 Again, we look carefully, see carefully and then break down the elephant into shapes.
If you look even closer, you can see that the skin is moving over joints and bones, and you can fill in those shapes as well (see the kneecap and cheekbone).
As you draw, since you started simply, you can correct small mistakes, like the shape of the belly or the thickness of the back leg.
But what about an animal you've never seen before? Cats and elephants are common in the human world and you have probably seen them a bunch of times. A bigger challenge is something you've never seen or have only heard of, like a baby hairless aardvark!
Approach it the same way again. See and simplify.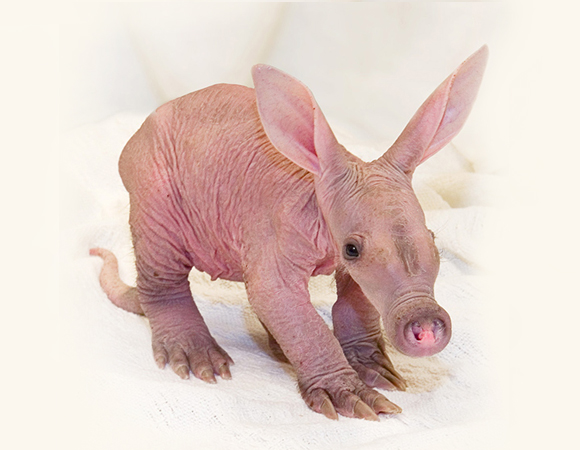 Circles, cylinders, flaps, and joints: start connecting them, add some definition, and correct the mistakes.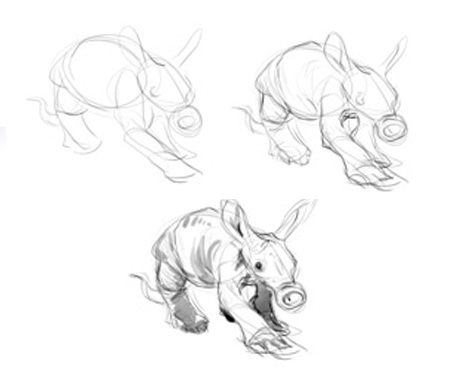 Remember, every drawing you do makes the next one even better.  So draw as much as you can!
—By Scoble