- Tip -
Coming Home For Christmas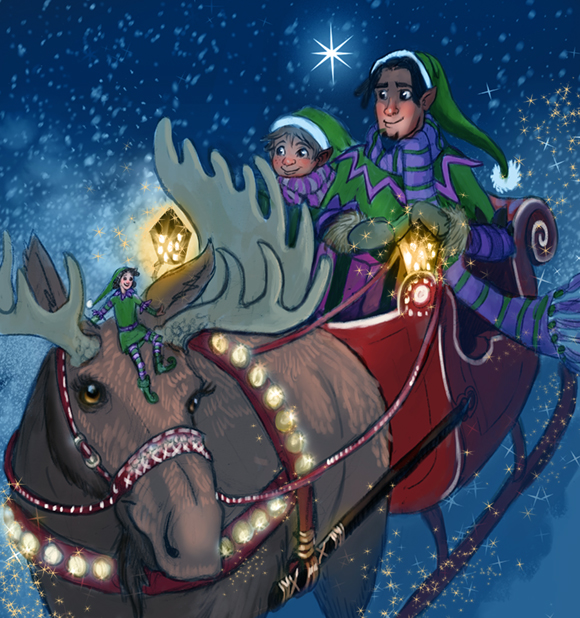 This is the time of year when elves steer for home from far off places.  The ones who have remained at home bustle and decorate and plan.  We are excited for the arrival of family and friends we have long missed.  The ones who have been away cannot wait to set off and once again be back in old familiar places with old familiar faces beaming!
Where have the arriving elves been, what have they seen, what events have they missed while they were away?  What stories will everyone tell at the first supper when we all sit down to talk?
This is a time of year when we can sit back and relish each other's stories!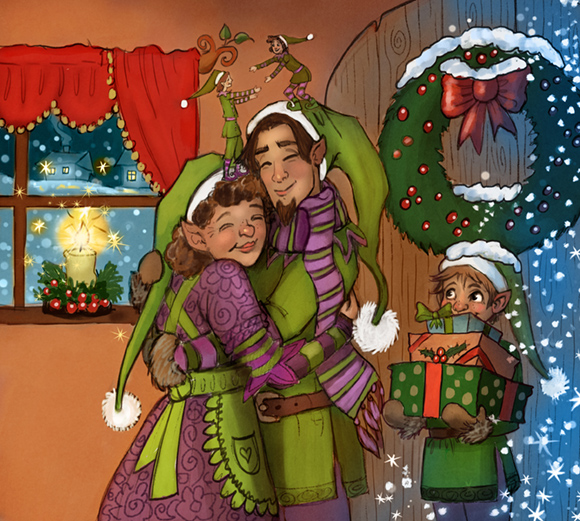 This is also an especially good time of year to take notes in a journal after everyone has gone to bed!  The adventures of a brother, uncle or friend can be full of ideas for stories…