- Tip -
Another way to think of willpower…like a MUSCLE
Willpower cannot be covered in one Brain Tip.  The details of this tremendous power are too important to rush.  It will take some willpower to read all of the tips on willpower, but if you do, you will be rewarded with an understanding of one of your most valuable human strengths…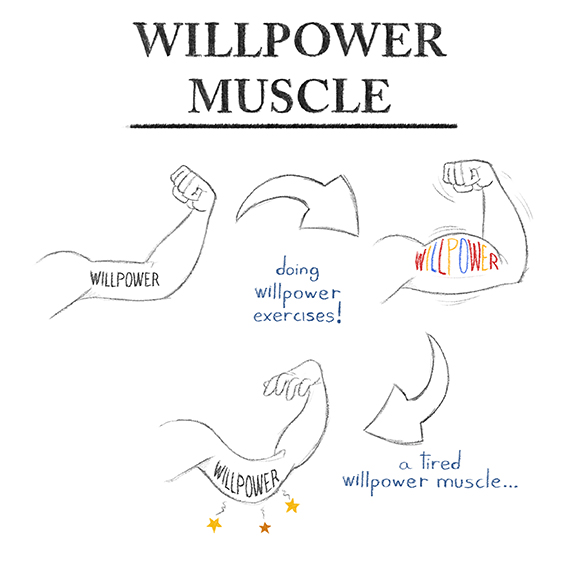 Earlier tips explain that willpower can be imagined as a well (willpower-start-here).  But, human researchers say you can also think of willpower like a muscle.  Willpower has two muscle-like qualities:
* it becomes tired after it is used;
* it can be strengthened with small exercises.
(None of the willpower exercises require a trip to the gym, as you will see here willpower-exercises-that-work-even-for-witches.  One exercise is simply to stop yourself from using rude words!)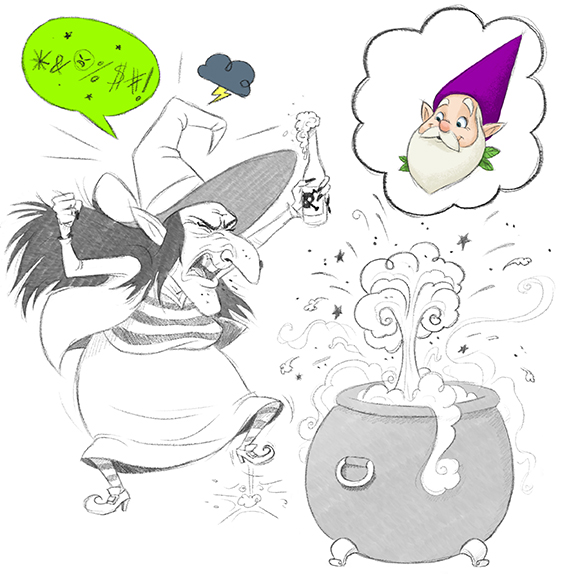 Whether you imagine your willpower as a well or as a muscle, it is good to know a few basic facts.
— Your willpower will never run out entirely, but willpower can get low.
— It is higher after eating and healthy food is best.
— Willpower is usually higher in the morning and often lower at the end of the day.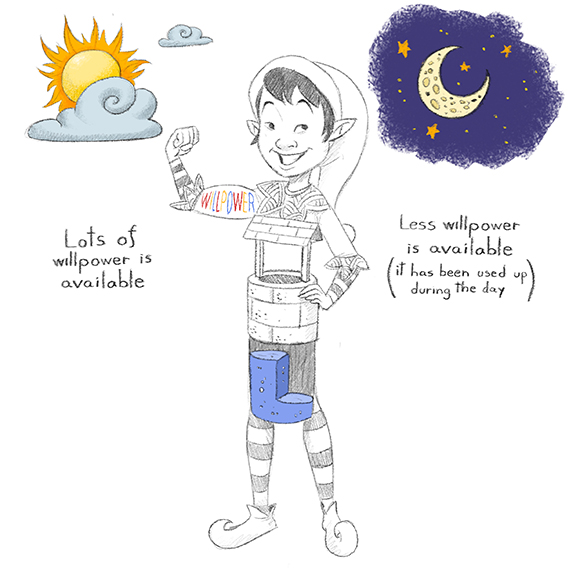 Minnie and I sincerely hope that elves have willpower.  Indeed, this matter has become of such great importance, we have decided to run an experiment on the small elf, Ru…