- Tip -
Witches from head to toe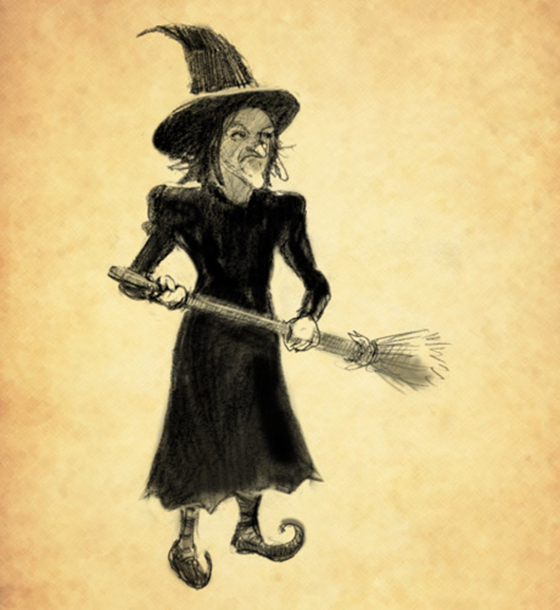 To finish the look of the three witches that I began in the previous tip, I again want to do research.  I want to know a bit more about these witches, who they are, and where they come from.
The familiar Halloween witch was made famous by the story The Wizard of Oz.  Her basics are easy to find:  a broom, a black dress and a black pointy hat.  Yet, there is still a lot of room to play!
Research reveals that the Crone is stooped and clothed in rags and a head wrap, or a cloak. Other than that, the door is wide open to interpretation and variation for my own unique crone…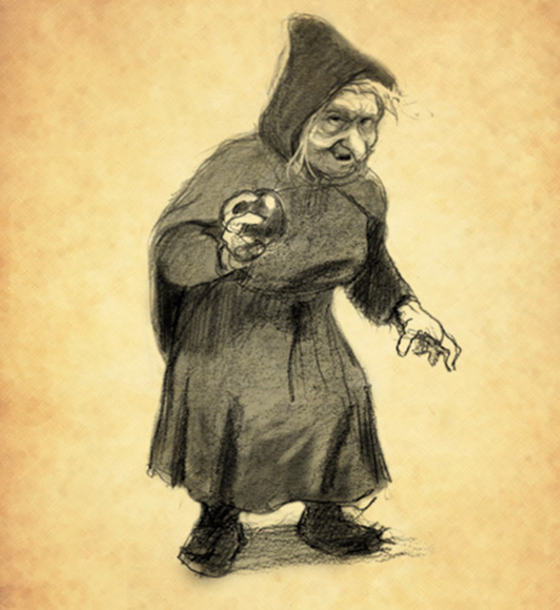 Baba Yaga has been written about and described in several ways.  I chose to focus on the descriptions I found appealing, where she is angular and birdlike, yet powerful!  She also lives in the woods and enjoys jewelry, so why not have some jewels made from the bones of woodland critters that were used in a recent stew?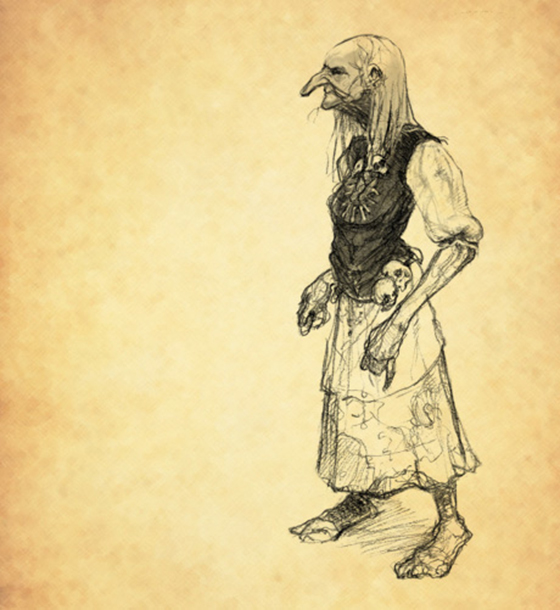 I will adapt these witches to fit right into the kingdom of The Waking Prince.
Just remember that research is important when we are creating new characters.