- Tip -
A letter of loving kindness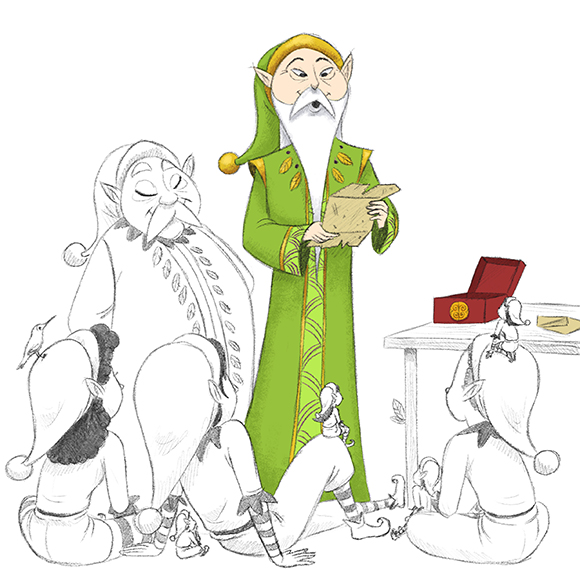 Early in the life of each story elf we are asked to write a letter—to ourselves.  This letter was first imagined by the ancient elves.  They called it a Letter Of Loving Kindness.
Elves are asked to be honest about the ways in which they are sometimes hard on themselves.  Elves are also asked to describe their strengths, things they may not always remember to see about themselves.  Thus, this becomes a letter that elves can reach for whenever they need some kind and understanding words.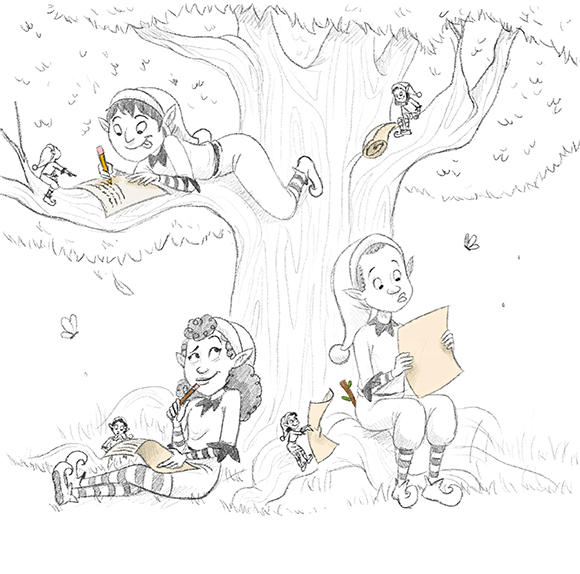 Each elf writes just such a letter and puts it away in a special place to be taken out in the future as many times as the elf desires.
One of the young small elves shared his letter to himself.
Dear Bert,
Well, when I thought about it, I realized that sometimes I don't treat you like I would treat a friend.  I call you a name or think you are too dumb to do things right. I have even gotten mad at you for not knowing how to do something before you even had any time to practice!  I compare you to the other elves, including some of the much older ones.  I am sorry about that.
I don't know why, but I don't really try to see what you are good at, like being very friendly, being good at finding story details, making tasty breakfasts and making the other elves laugh.  I also don't usually remember to tell you that mistakes are part of every story elf's life.  Your mom and dad, your friends and even the elf elders, do not expect you to be perfect.  No elf is perfect.
I will try to notice when I do these things, so I can try to do something nicer.
After I thought about it, I decided that you are a pretty great small elf.
From,
Bert