- Tip -
How big is a decision?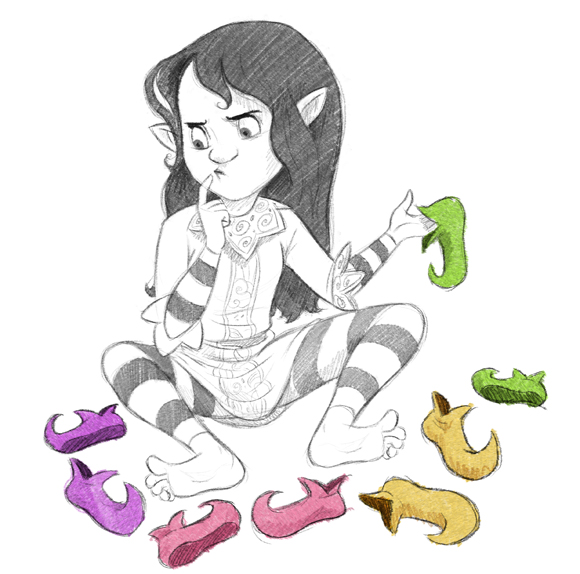 Making decisions uses up willpower, as you may recall from this tip, uses-of-willpower.  However, Shrub and I did not fully understand that all decisions use willpower, no matter how tiny.
We thought that a decision was a very BIG sort of a thing, like what kind of story elf to be, or which area of the forest to live in.  However, human researchers again discovered something incredible:  tiny decisions use up willpower just as big decisions do!
Why does this matter?
Well, see what happens to Ru, the small elf, one morning…
Ru first decides what color elf boots to wear, as you see above.  Shoes are not always an easy choice, as you know.
Then, she decides how to wear her hair, as you see below.  Again, the choices are very considerable!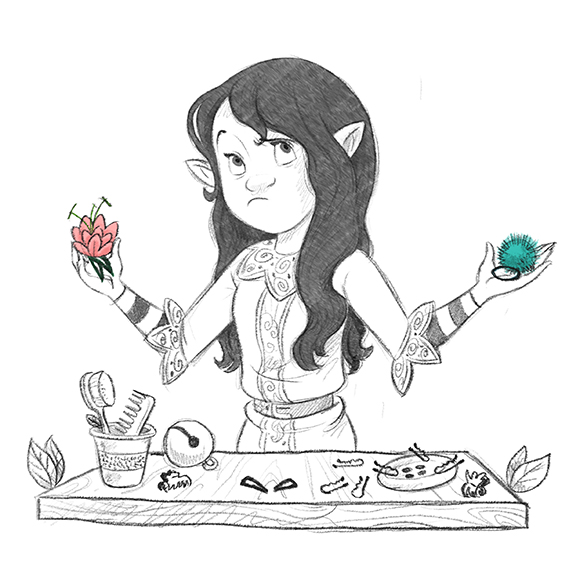 Next, she is off to breakfast.  There are so many boxes and flavors!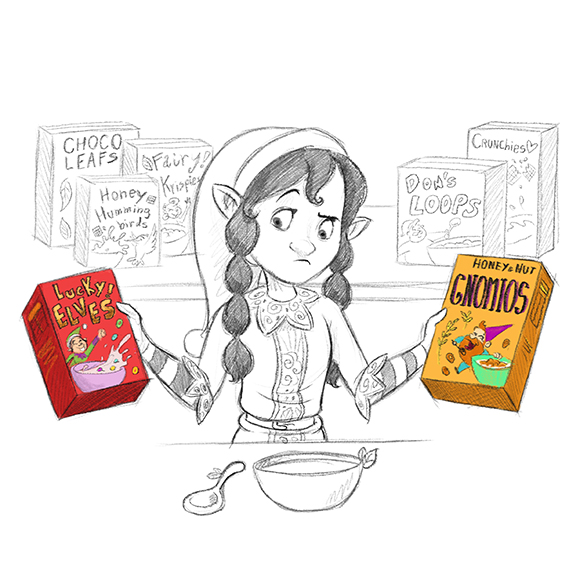 And, when she sets off for school, of course she has to choose which path to take…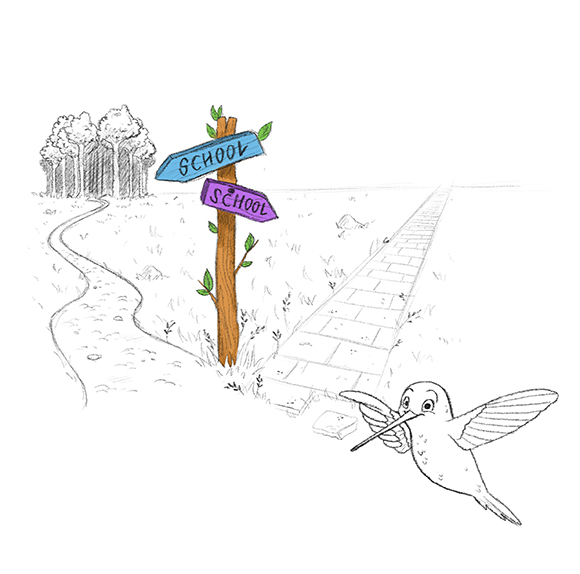 When you stop to count up all of the decisions Ru has made by the end of the early morning, you can see how they might well make a small elf tired of making decisions!  And the researchers call this decision fatigue.
Therefore, when Ru has a truly important decision to make (which story idea to work on), she might feel unsure, but not know why.  The research of humans explains!  She may already be a bit low on the willpower that powers her decisions…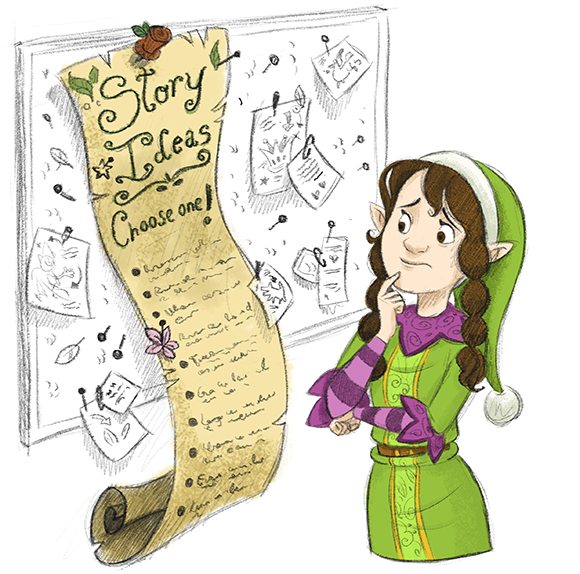 Footnote:  Minnie and I now wonder if the ancient elves knew something of this, because of the favorite elven saying, Keep It Simple!  keep-it-simple