- Tip -
Putting some much needed distance between yourself and a fear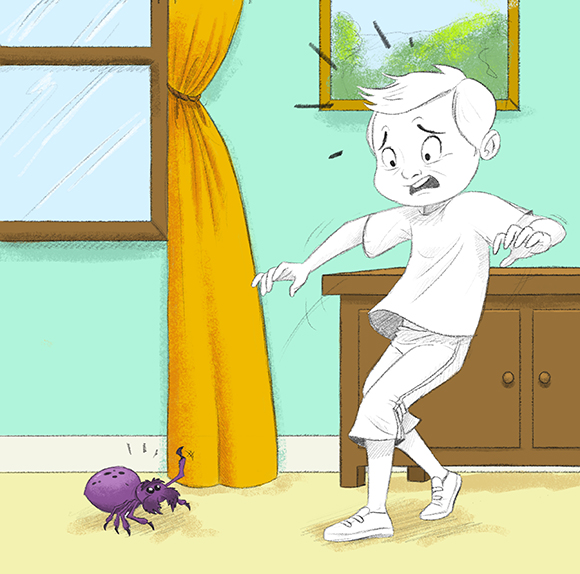 Everyone has a few fears and this tip is so handy for putting space between ourselves and a fear.  Shrub and I adore this human brain tip.
Spiders do a lot of good, of course, yet some of us feel fairly startled when one appears on the wall or scurrying on the floor.  In the blink of an eye, though, we can imagine this little creature on the platform of a train station, with ourselves comfortably seated on a train that is just about to depart.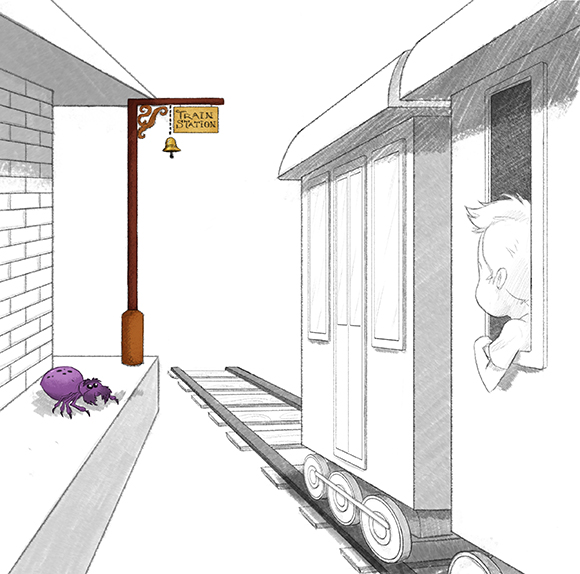 The imaginary train begins to travel, and the spider stays put.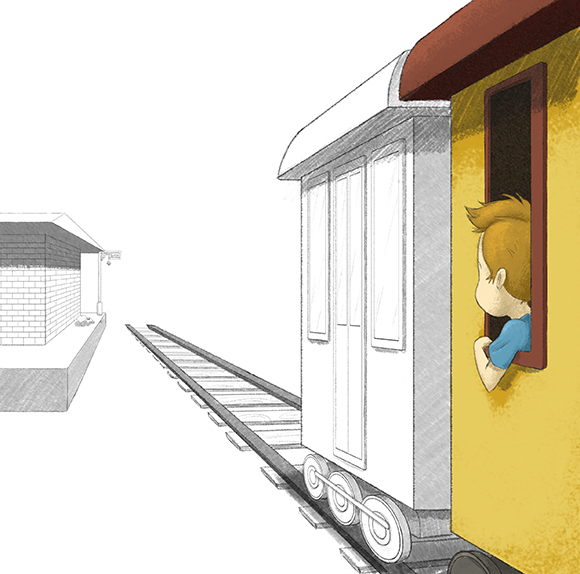 It gets smaller and smaller and smaller still!  The spider is a tiny speck that can hardly be seen!  Peaceful train rides such as this can be enjoyed whenever we like.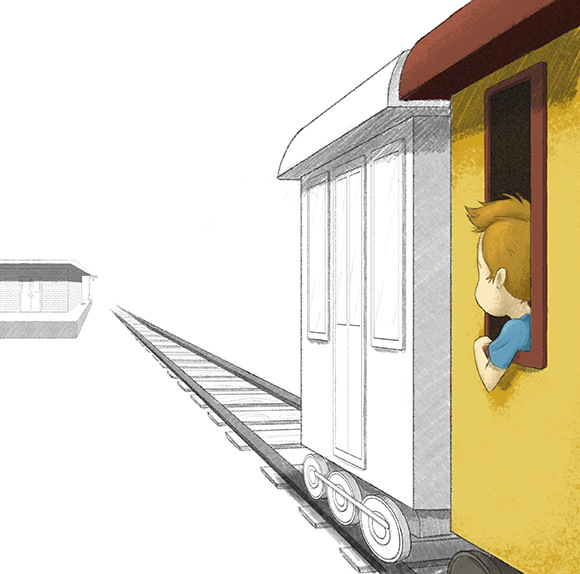 Another place to put a fear is inside of a picture frame, as you can see in this story.  A unicorn hunter is out in search of unicorns—and a unicorn is understandably terrified!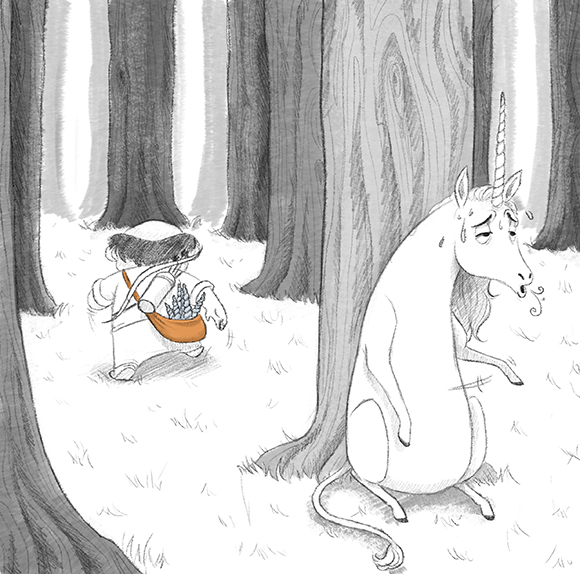 Yet, once this hunter is put inside of a picture frame, he seems less of a problem.
When the picture frame is hung on a tree…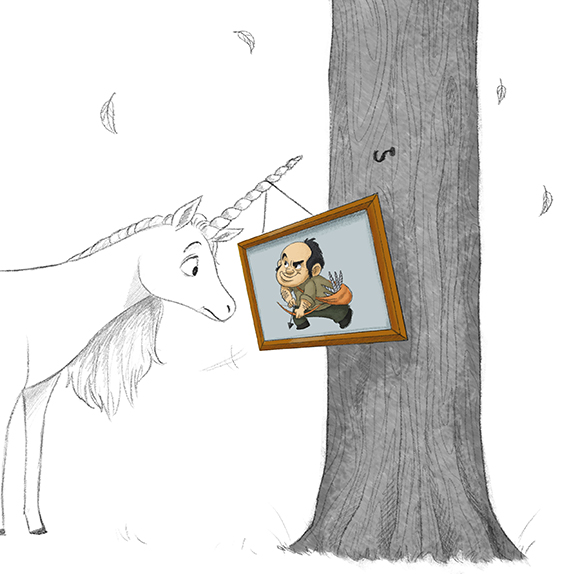 …and left behind…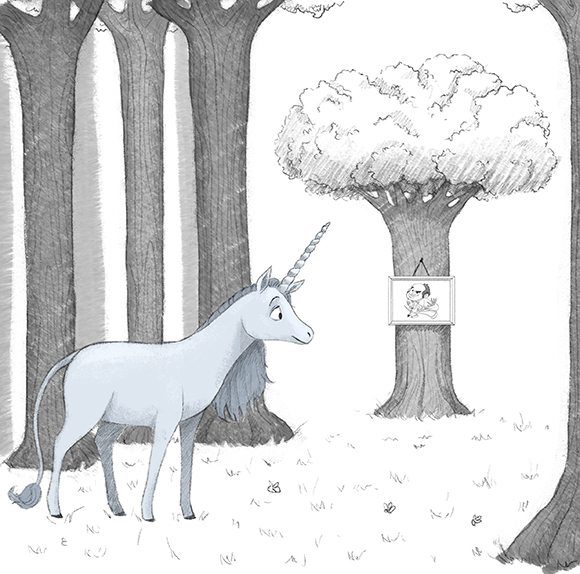 Well, the worry feels so much smaller, and other more pleasant things begin to stand out!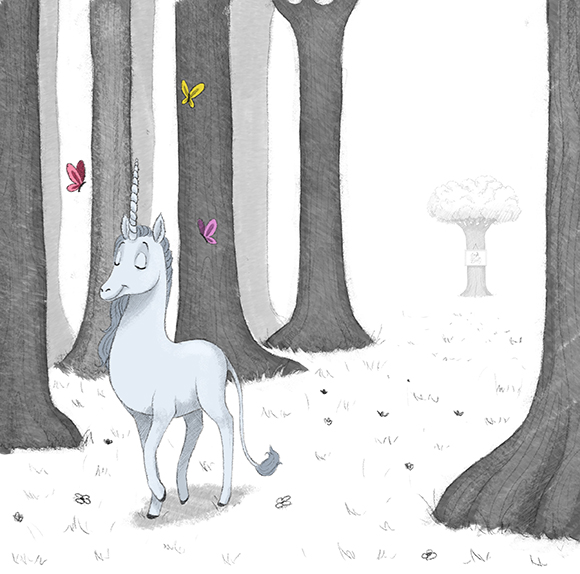 When a fear next arises, why not try climbing aboard a welcoming train, or lodging the fear in a picture frame that gets left behind on a nail.  It takes only a few moments to imagine these lovely and safe distances, and what a difference they do make!