- Tip -
My kingdom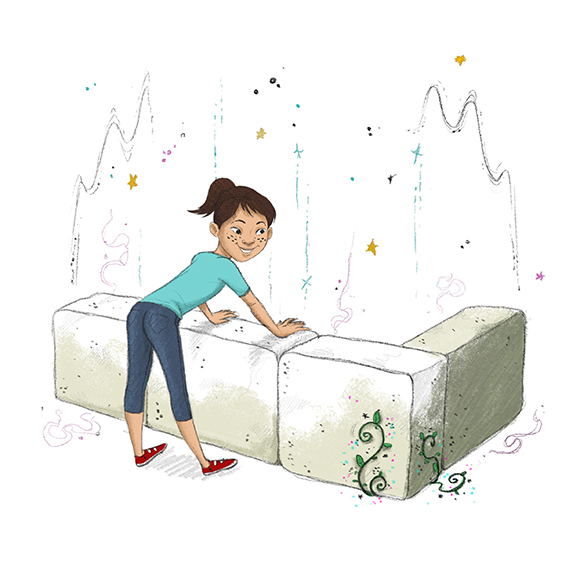 Joble the editor elf introduced Minnie and me to a beautiful poem by a writer who lived more than 100 years ago (this is a long time for humans, but not very long for elves).  Her name is Louisa May Alcott and the poem is entitled My Kingdom.  The lines in the beginning of the poem sound beautiful and wise to our elven ears.
A little kingdom I possess
where thoughts and feelings dwell,
And very hard I find the task
of governing it well;
For passion tempts and troubles me,
A wayward will misleads,
…
How can I learn to rule myself,
…
How can I keep a sunny soul
To shine along life's way?
How can I tune my little heart
To sweetly sing all day?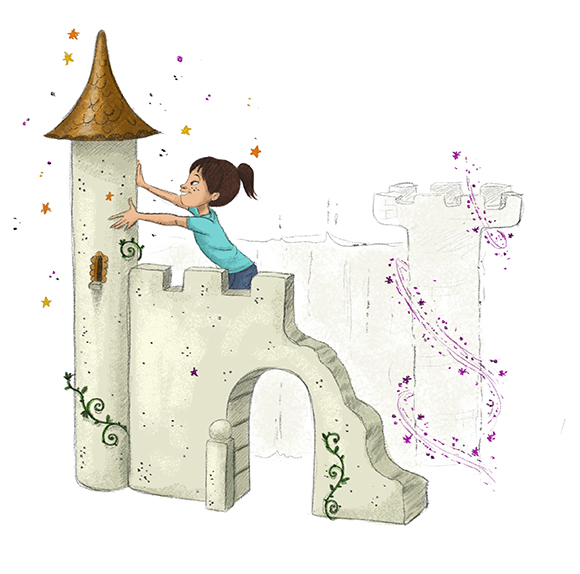 This is what the ancient elves must have understood when they carved THE STORYTELLER FIRST into the stone arch that stands outside of the workshop.  It does take some effort to build a kingdom for ourselves where there is sunshine and the sound of sweet songs.  In truth, we can make a kingdom that is welcoming and open or a kingdom that is more closed and guarded.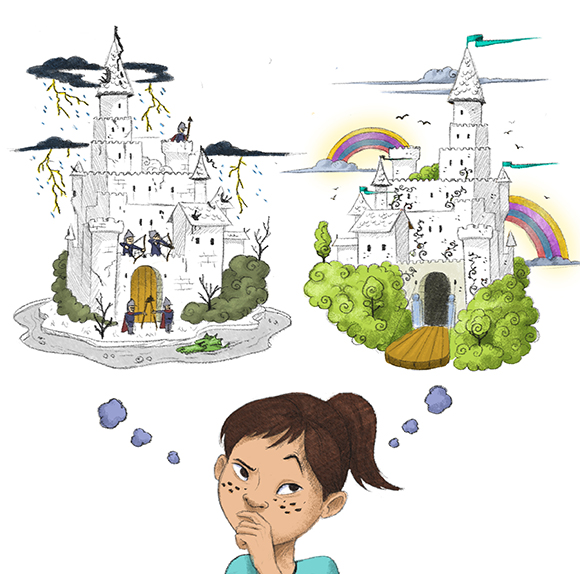 Minnie and I hope that Brain Tips will help in creating a peaceful and comfortable place, a place where we each can "dare to take command"!
Which brings us to the last lines of Ms. Alcott's poem!
Thy happy kingdom in myself
And dare to take command.