- Tip -
Storage for your buzzing thoughts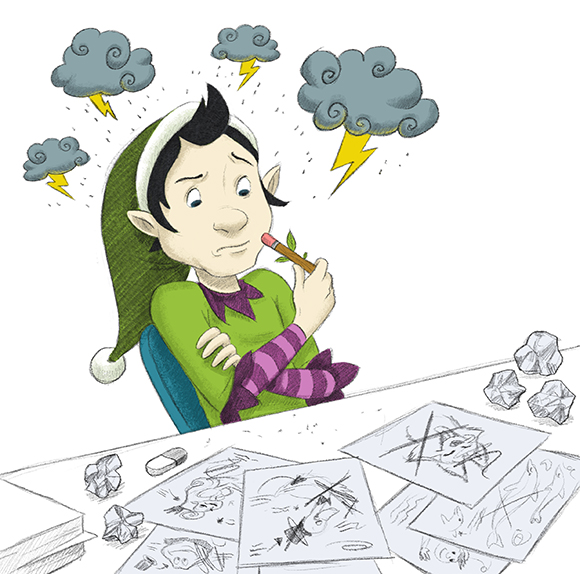 When we are working, sometimes our minds become crowded with thoughts.  And sometimes these thoughts have nothing to do with the work!
The thoughts might be negative, scattered or just too plentiful.  And the drawing of new characters (or any type of task) becomes slow and distracted.
Elves, therefore, like to put pesky thoughts into storage—strong vessels with no leaks!  Each elf imagines his own perfect vessel.
This is Scoble's mountain…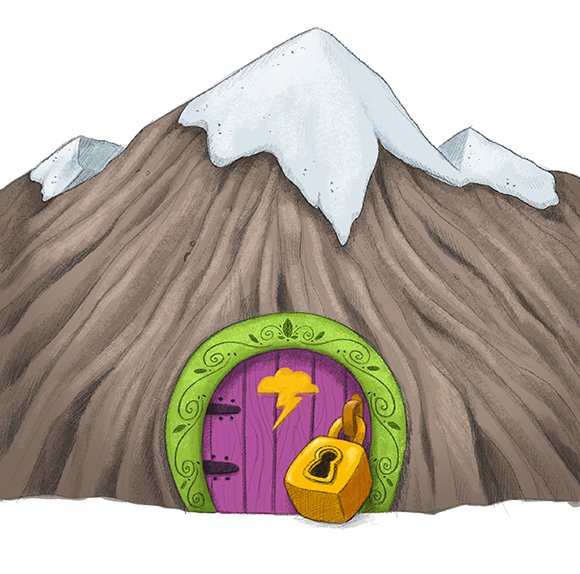 Some elves like the vessel to sit way out at sea…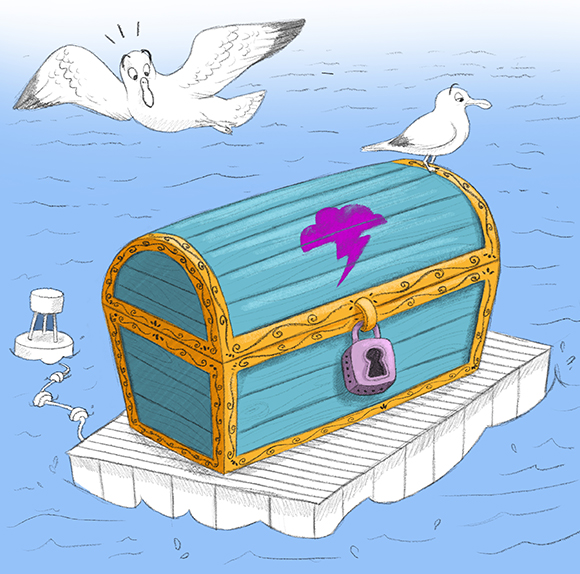 And some elves prefer an imagined vessel that is travel-size and fits into a satchel.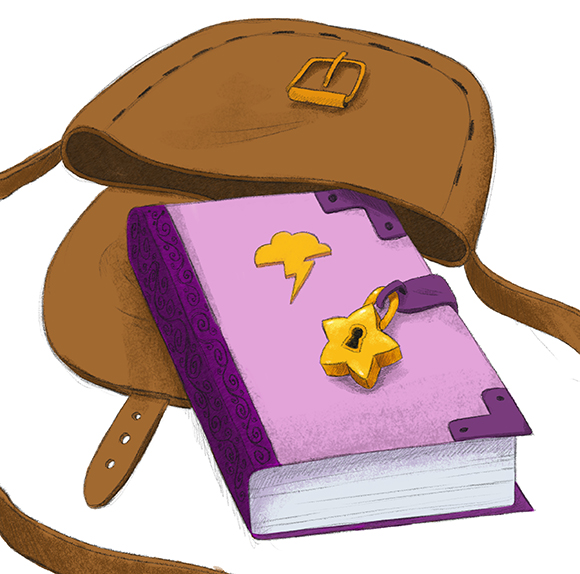 With bothersome thoughts put away, an elf can now concentrate and work in peace!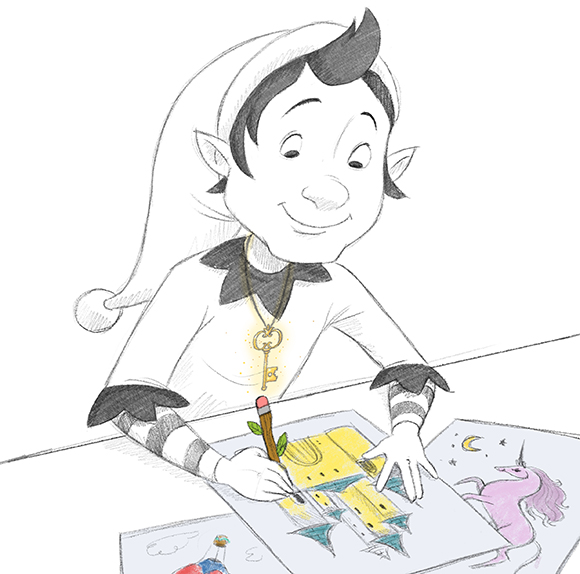 Oh yes, and when do the thoughts come out?  When the elf chooses.  Furthermore, the elf can take out one thought at a time, rather than having so many circling at once!
When you next find yourself crowded with thoughts, try thinking of a wonderful, spacious vessel for them, and feel free to locate this vessel wherever it feels most comfortable, even out in the stars.
Update:  Zobelia wanted to share her container for troublesome thoughts.  It is a cloud of white feathers.  No matter how heavy or gray the thoughts, the feather vessel makes them feel light and soft.