- Tip -
Take in the good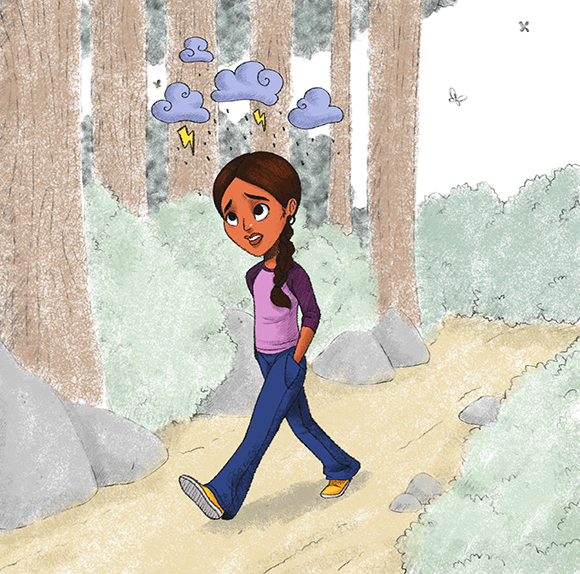 It is possible to go out for a fine forest walk and not even notice where we are.
Even if we decided to take a walk to clear our head, we can be so preoccupied with worries and racing thoughts that we notice not one single thing!  Our head is still swirling, even though the scenery has completely changed, and the benefits of the walk are not getting in!
Yet, if we let ourselves focus on one pleasant thing, the shape of a cloud, or the smell of the grass, or a scampering pup,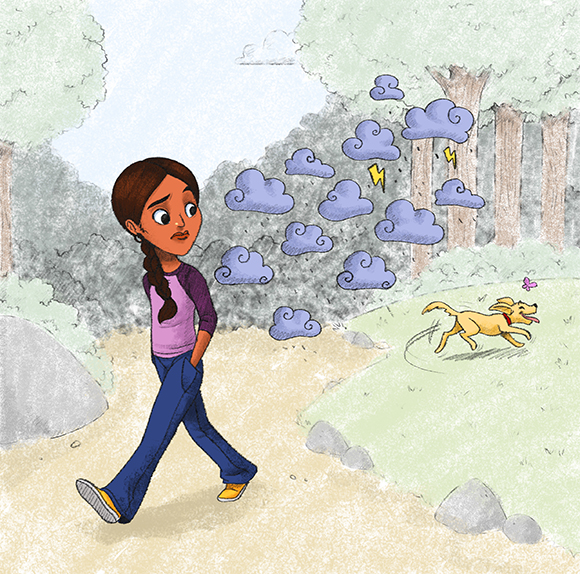 the thoughts and worries begin to fade.  They are about the past and the future!  The joyful pup is here now!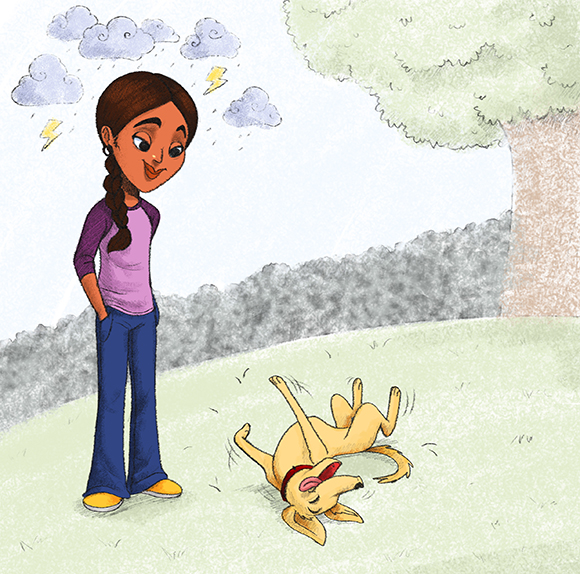 We come happily into the present moment where the birds are singing, the colors are bright and cheerful, and a nice breeze is blowing!
It feels good to feel good, and once we start, we do not want to stop!
So, when you go somewhere, be sure to notice where you are and take in the good!
As Minnie says, "The worries can wait!"
This tip is dedicated to a human named Marcus.