- Tip -
The revealing of secrets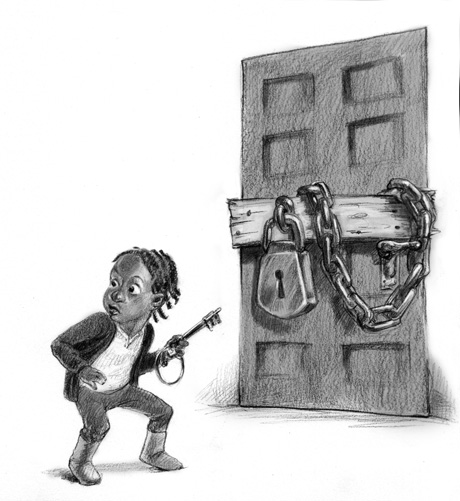 My second name, the one that comes after my first name, is uncommon for elves.
I learned of this name when I was young, and I promptly began to make arrangements for it.
I concealed it.
I abbreviated it to P.
I certainly never mentioned it.
Then one day there came an unforeseen assignment.  An old elf cleared her throat and announced that we were to write about the origins of our names.  Elves are normally very fond of names and their histories.  Yet, I froze on my mushroom cap stool.  I had no intention of revealing information that felt so unpleasant to share!
What to do?  What to write?  The other young elves around me went happily to work.  I sat and felt by turns panicked and frustrated.  There was only one real story to tell…
In the end, the story of my name became one of my favorites.  It made me remember why my parents chose this name for me, and the elf I was named after.  It made me feel connected to the past, because she is very old.
This story also carried a lesson:  to make my writing the focus.  If I leave personal facts under a massive lock and a well-hidden key, I will perhaps deny my writing  some of its best and most decorative details, true things about myself.
New idea: Rather than hiding ourselves (and we will know when we are because we will feel like the girl in the illustration above), it is better to practice revealing a little of ourselves, here and there, even when we are not asked to.  We will occasionally see some reactions, maybe hear some snickers at an autobiographical titbit that tickles someone's funny bone.  But if we write something honest about ourselves, there will be others who will admire our work and even follow our lead.  Our writing will be noticeably authentic and true.
My second name is Petunia.  Zobelia Petunia, after my great-great-grandmother Petunia from the Middle High Country.  She has a twinkle in her eye, dimples in her cheeks and a very funny sense of humor.