- Tip -
Elves have willpower! The Ru Experiment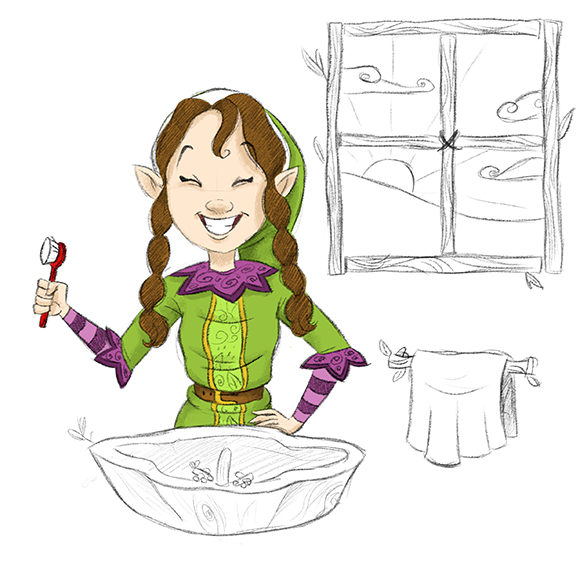 Minnie and I hope you have had a chance to familiarize yourself with the basics about willpower in this essential Brain Tip, willpower-start-here.
Human researchers not only discovered willpower and what it helps you do, they discovered that humans can increase their own willpower by performing tiny willpower exercises.  For example, researchers found that if a human is willing to put a tool like a toothbrush into their opposite hand (the hand they do not normally use) for a period of two short weeks, they will increase the amount of willpower that they can draw upon!
Minnie and I held great hope that elves possess willpower, too, so we decided to run a human experiment on the small elf, Ru…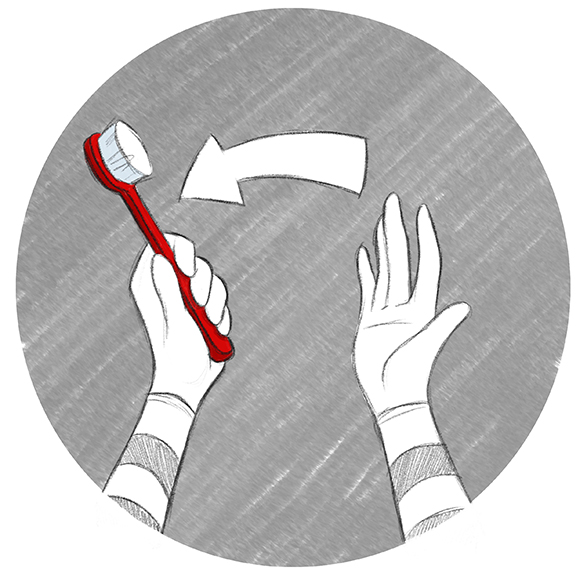 Rocío the illustrator elf joined Ru one early morning to draw pictures as Ru switched her toothbrush from her right hand to her left and began brushing.  Ru was not at all sure how to hold the brush and it felt aggravating and annoying!  Ru even told Rocío that she was very tempted to put the toothbrush back into her right hand, especially when she kept dropping it into the bowl!  However, Ru persisted.  (It must be her elven willpower that is keeping her going, Minnie and I optimistically thought.)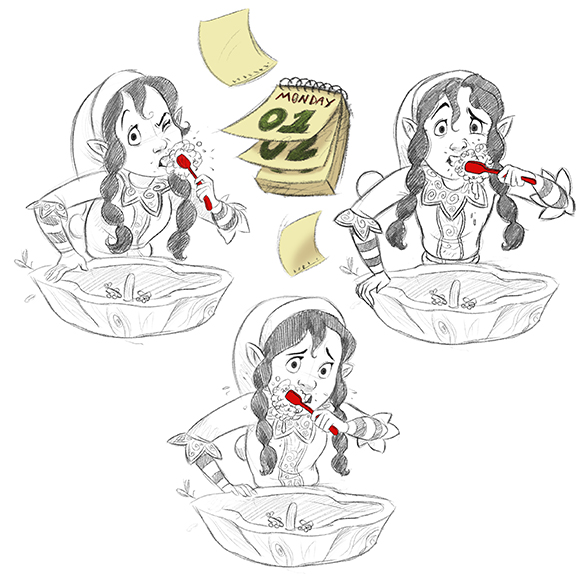 For two weeks, Ru continued brushing every day with her left hand.  (Occasionally, on a few mornings when Ru was particularly sleepy, she forgot the goal of brushing with her left hand and began brushing with her right hand.  She simply switched the brush into the other hand as soon as she remembered.)
Well, on a recent Thursday, in the small elf mathematics lesson, Ru was given an extraordinary math problem to solve.  Three million, four hundred sixty-seven thousand, ninety-five multiplied by three hundred, fifty-six!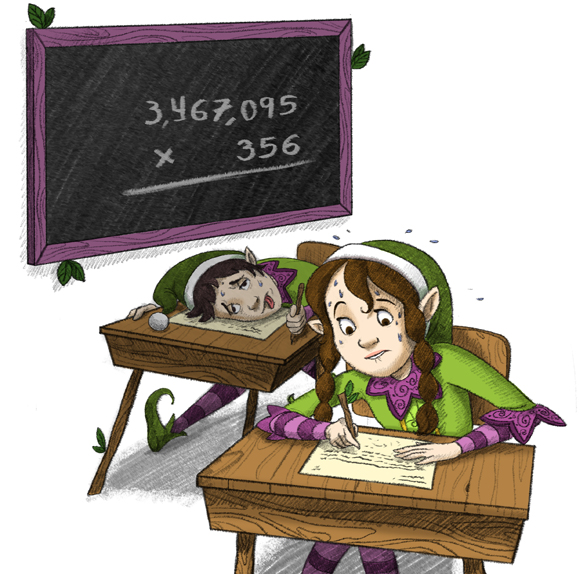 Most of the other small elves quickly fell into despair, and some even collapsed onto their sugar pine desks.  Not Ru.  She was the only elf to finish.  Minnie and I are not scientists, of course, but we now suspect that elves have willpower, and that Ru increased her willpower by brushing her teeth with her left hand!
We can only imagine the mathematical calculations Ru will be able to solve in the future—not to mention the long stories she will write!  And all by making this simple change.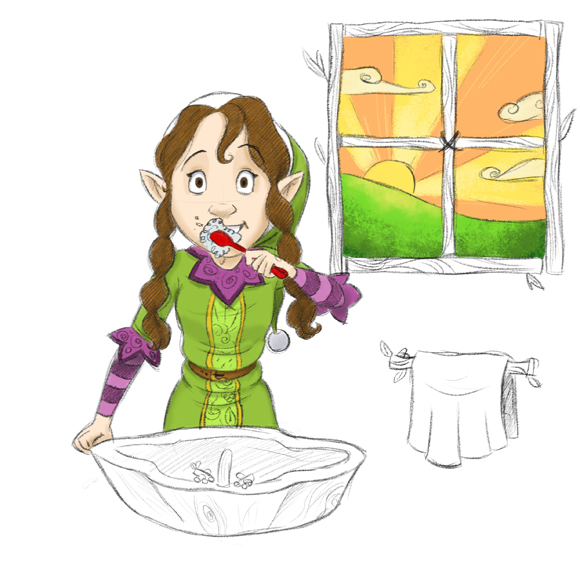 Footnote:  For those humans and elves who are left-handed, switch your toothbrush to your right hand!  Keep in mind, your efforts will be richly rewarded with a bigger willpower "muscle"…  willpower-muscle-and-morning