- Tip -
Read what you do not like to write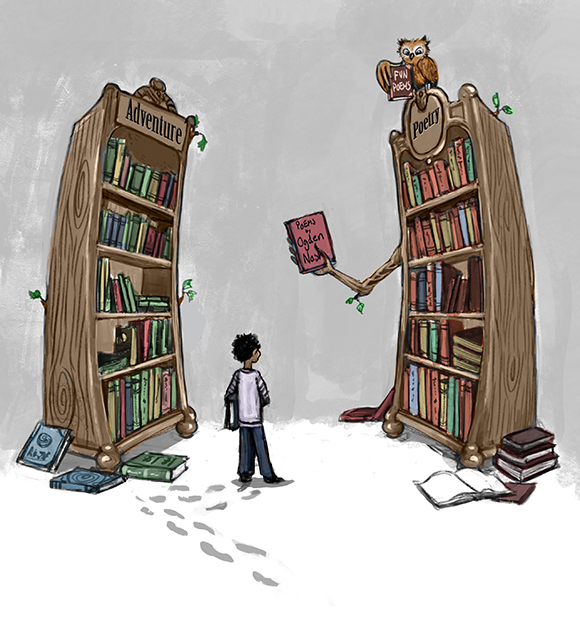 This tip is so very simple and yet many young elves resist it.  At first.
Take me, as just one example.  I was never ever ever good at writing a poem.  If a poem was assigned by the elf elders, I used my time to fidget, get drinks of water and complain loudly.  I would end up with a lot of crossed out words and lines in my writing journal.  I definitely did not end up with a poem.
One day, I was lying in my favorite hammock and an elder named Esperite took the book I was happily reading right out of my hands—a fantastic book of Adventure.  He replaced it with a book of poems and said simply,
"It is rather hard to become good at writing poems if you never read any."
I had never thought about it this way.  So, I lay in the hammock and read poems.
New idea:
Read the book you don't choose.
What have you got to lose?
An hour here and there
You've got that to spare!
Experience is constructed
Just as Esperite instructed!
See, Poetry isn't all that tough
I just hadn't read it enough!