- Tip -
Drawing sounds?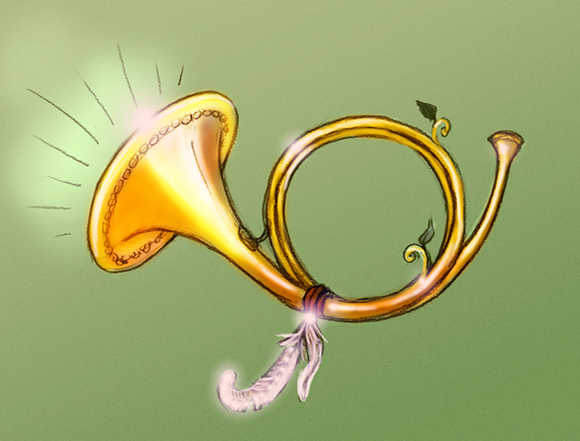 Yes!  Sounds can be drawn in a variety of ways, and the look of a sound is a very enjoyable topic to explore.
The blast of an elven horn can look loud and sharp with a few simple lines!
A door in a ghost story certainly wants to ccrreeeeaaak!!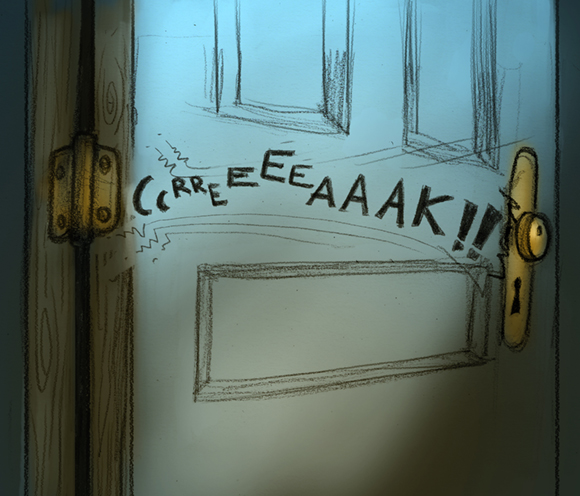 The chatter of vultures might look like this, or another way entirely!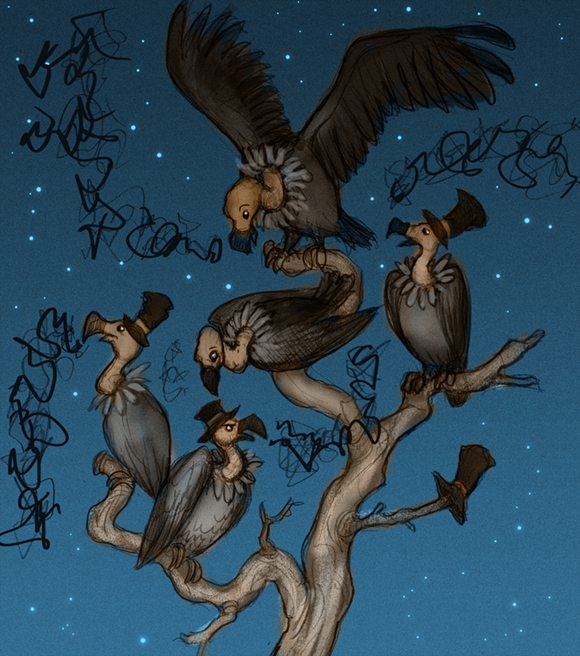 And, to be sure, the zap of a witch's wand is full of cackle and eek!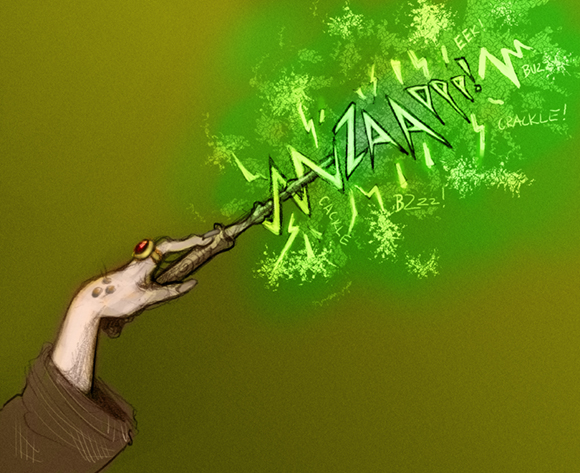 Of course, it is always fun to play with color, too!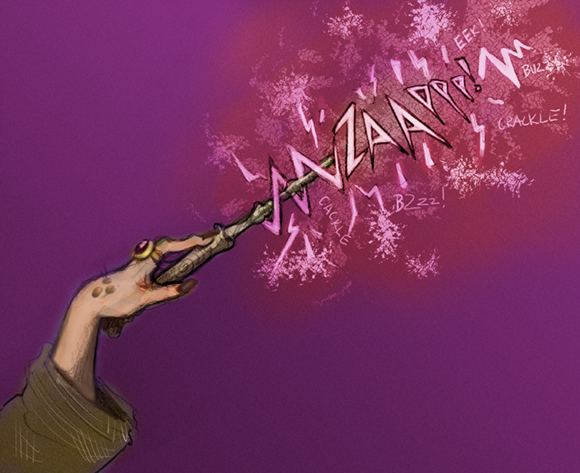 We don't want to leave our stories in silence!
Give the eyes and the ears a treat in your next illustration!
(Please enjoy this Writing tip about sound, as well stories-need-sounds!)