- Tip -
Gothic Elves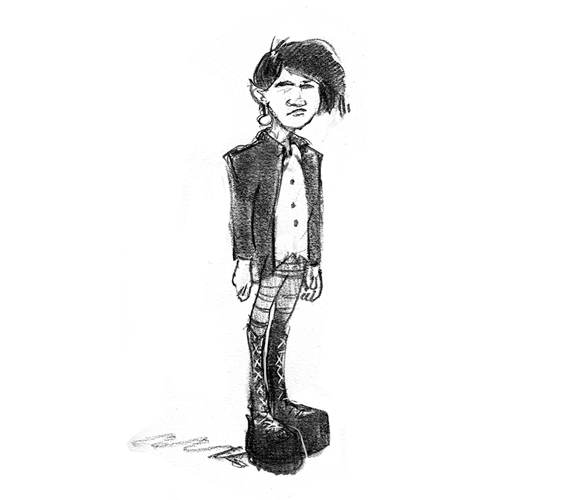 Did you know that the word Gothic has more than one meaning?
Goths were Germanic humans who stormed the Roman empire and built their own kingdoms in Italy and Spain.  "Gothic" could refer to these particular people.
Gothic is also a soaring style of architecture that began in medieval times and was favored for 400 years!  Pointed arches and flying buttresses appeared all over the west of Europe.  (Note:  A flying buttress really should be a story character, as well as a feature of architecture.)
Furthermore, if you write a story in a gothic style, it will be dark, it will be mysterious, and the setting will be terribly bleak!
In the elven world, we use the word "gothic" in similar ways.  For us, gothic also refers to certain elven clans who inhabit the North, East, South and West.  These elves are slightly different in their appearances.
 Northern Gothic Elves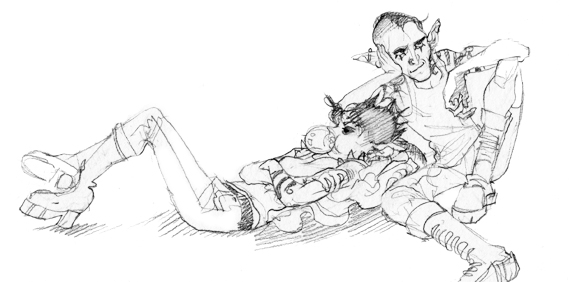 Eastern Gothic Elf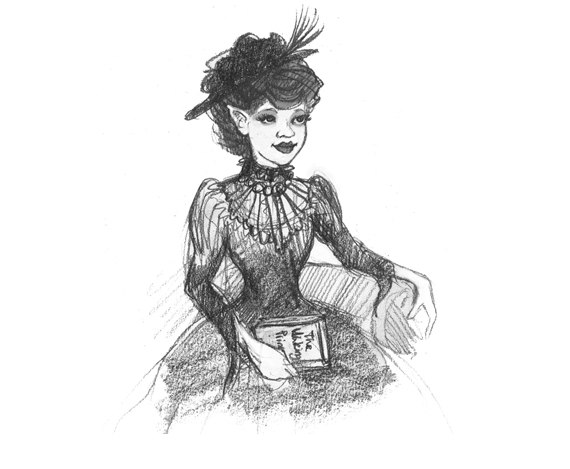 Southern Gothic Elves (a juvenile and an adult)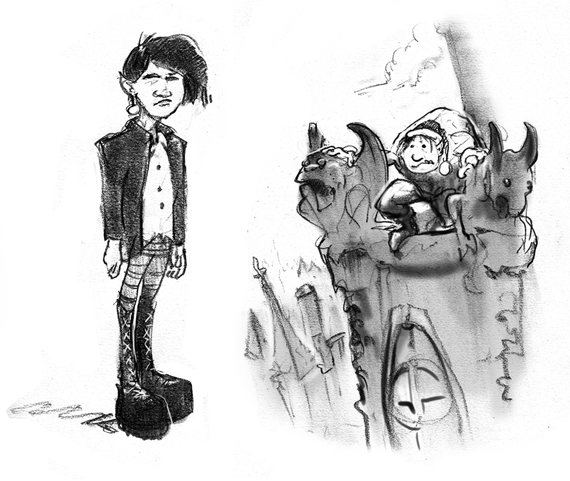 Gothic elves from the West are shy and reclusive.  There aren't many drawings of them, and they aren't encountered very often.  If you were to guess, what would you imagine a Gothic elf from the West looking like?
By Betsy, Valkiri & Scoble
This tip was inspired by Allison from Petal.