- Tip -
Helga's dragon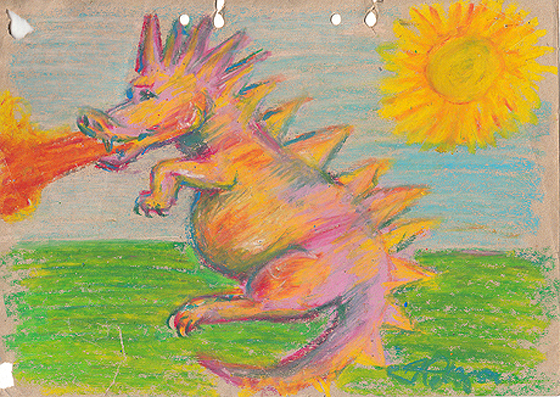 When I was little, I used to know an elf named Helga.  She took care of younger elves until our parents got off from work in the workshop.  Helga had curly hair and was from the forests of Iceland.  More importantly, she was amazing at drawing.  I thought her talent was incredible.
The other children and I often begged Helga to draw for us.  Her favorite subject was monsters and she refused to draw anything that was simply pretty.  If you asked her to draw a knight, it would become a vampire knight.  I was wildly impressed by her drawing skills.
One day she drew a pink dragon and she gave it to me.  In my eyes, it was the most fantastic illustration of a dragon ever made.  Many times, I tried to copy the colors and life in the drawing.  Copying this dragon actually became part of how I developed my own drawing style.
Helga gave me the dream of being an illustrator elf and creating my own worlds just out of colors and paper.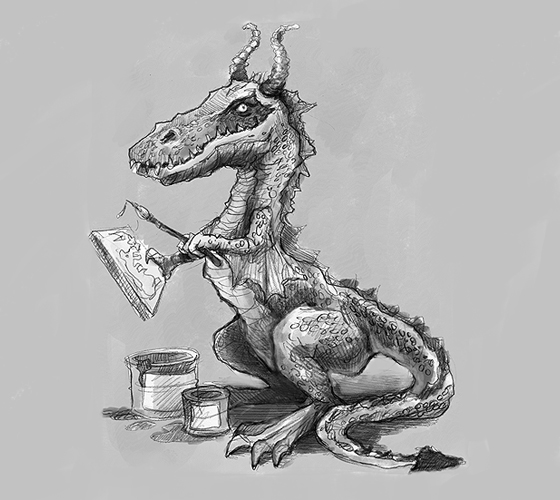 Today, I have come far enough that I can draw my own dragons, but I still have that pink dragon on the wall here in the workshop. The paper is worn and the corners are tattered, but it is the most valuable piece of artwork I have and it still inspires me.