- Tip -
A mermaid with poisonous spines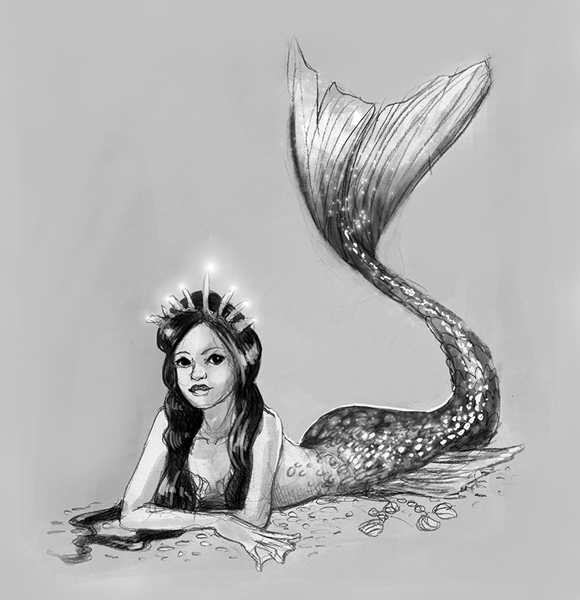 You can create some absolutely amazing characters when you combine different life forms.
Take mermaids, for instance.  Mermaids are real, of course, but they illustrate the point:  a mermaid is half fish and half beautiful girl, and what a character she makes!  (Remember, if you can draw a fish and you can draw a girl, you can also draw a mermaid!)
And if you know the look of different kinds of fish, you can draw even more delightful mermaids.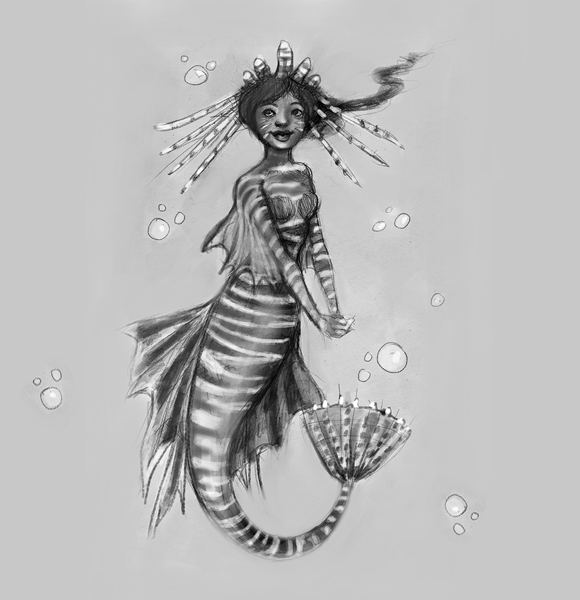 With study of pictures of fish (or real fish, if you have any!), you will discover which kind of fish is illustrated in this poisonous mermaid.
I am also now thinking about what fish I would use if I were making a mermaid who wasn't intended to be beautiful!
On occasion, it can be difficult to blend together the bodies of different life forms.  The solution is to study the anatomy of many different creatures, so that you build up a visual library from which you can pick and chose.
With a sizable visual library, you will be armed with an invaluable knowledge of body parts (tails, snouts, ears of different shapes) and features (fur patterns, horn shapes, the shape of the eye's pupil, even!) and have more intuition about how to put them together.
These other tips on drawing mythical creatures may help you, too:
Invent-Your-Own-Mythical-Creature
Creating-A-Mythical-Creature-For-Your-Storys-Setting