- Tip -
The muses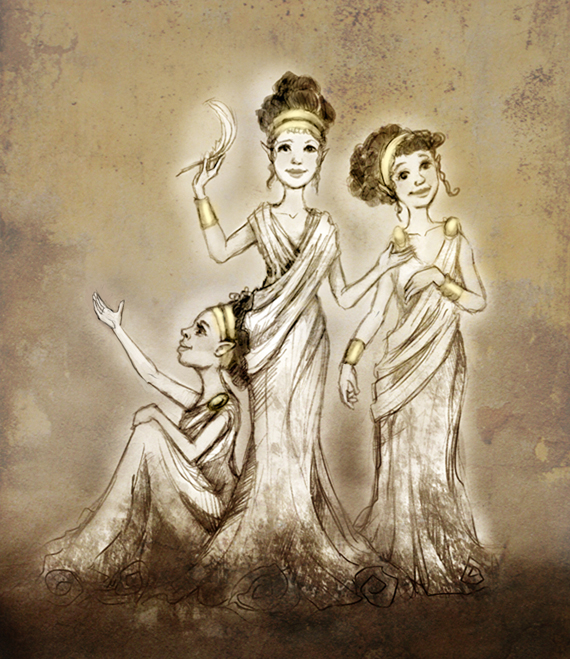 In ancient Greece, it was believed that a muse was a personification of inspiration and the place where inspiration came from. There were three muses named Practice, Memory and Song.  The muses were worshiped as goddesses, and together they represented the Arts.
Sometimes inspiration can feel hard to come by.  Finding inspiration when you are just starting out as an artist can feel particularly challenging.
Elves learn that inspiration will often come when we are already sitting and drawing.  That's right, we have to sit down and begin drawing before we know what we want to draw.  And we might draw anything to start with!  What is outside our window or our own toes!  You never know!  We know and trust that inspiration is everywhere around us.
Try looking at your surroundings or thinking about what is going on in your life or in the wide world around you.  Notice what you are feeling and if there is anything you might want to express?  Maybe Practice has put an idea in your head.
As you practice in this new way, you will start having ideas more and more easily, and soon enough your head will be busy with them.  Don't be afraid to borrow inspiration from other artists either, but we will speak more of this in another tip.
For now, sit and draw anything, and imagine a muse guiding you to something that you would truly like to create.