- Tip -
The character of magic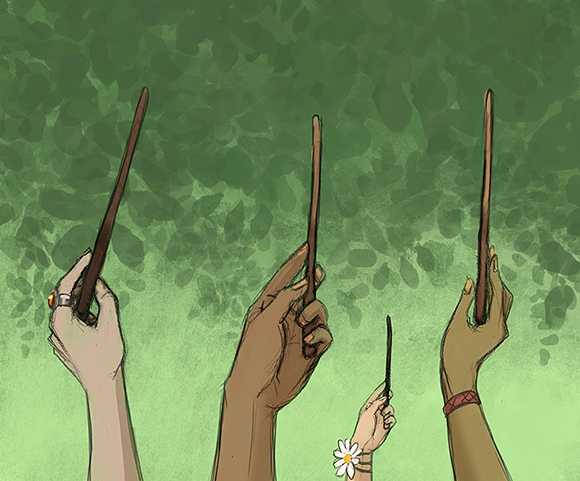 When we imagine magical characters, we want to go out beyond their fingertips, out beyond even the tips of their wands, and consider the look of the magic.
Is it bright, is it full of stars, does the character use if for good or for selfish reasons, or for a bit of both?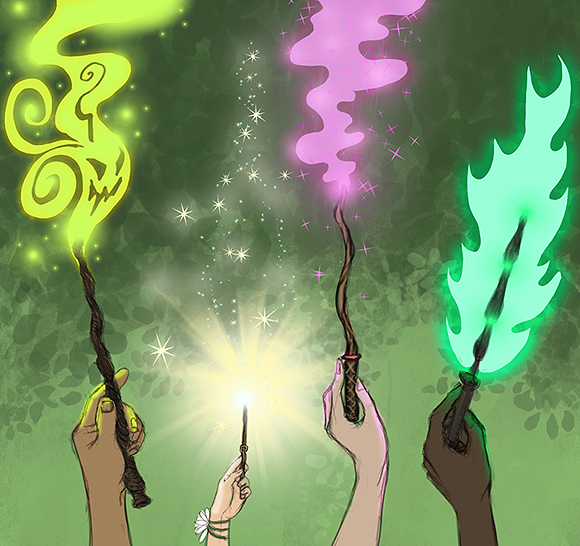 And if a story has more than one character with magical powers, what will the clashes of their magic look like?  Will the colors and streams mix?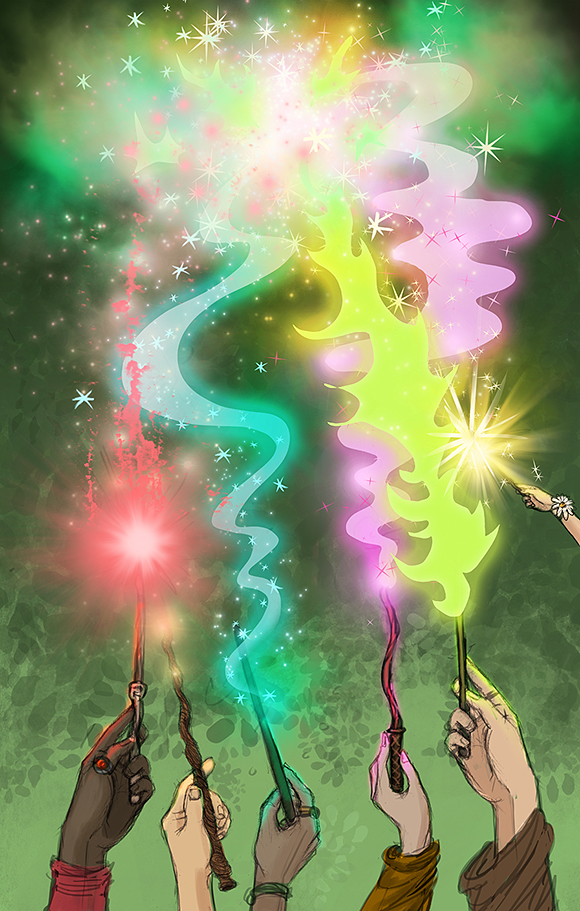 Or, will one character's magic block another's in the air…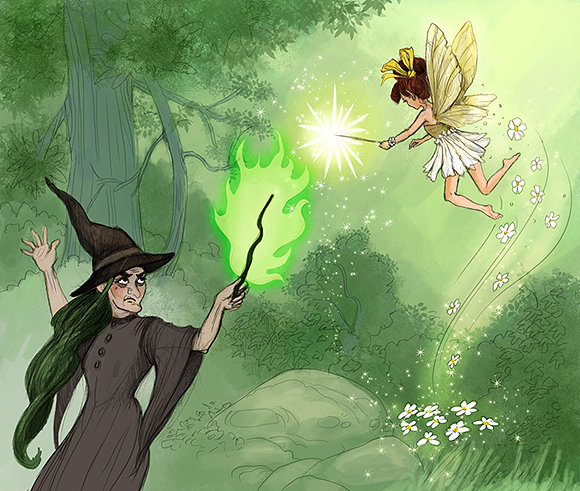 The character of magic—the distinctive qualities of each character's magic—are important to consider!