- Tip -
You won't want to leave anyone behind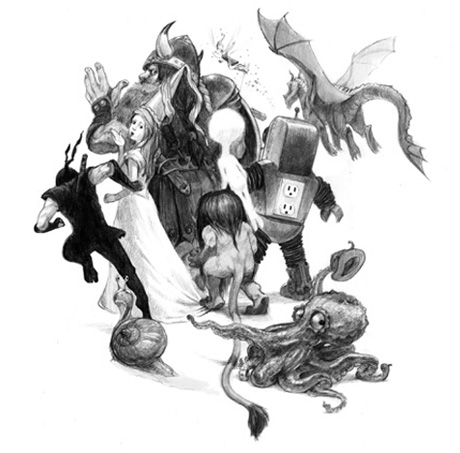 This is a critical and utterly endearing point, and follows from the previous Writing tip, Page 27.
Jonathan liked all of his characters!  On Page 27 of his story, he genuinely wanted to whistle, call these characters to one spot and have them set out together toward a perfect ending.  He did not want to leave a single character stranded.
This is a telltale sign of a writer.  Writers want their characters to get where they need to go.
New idea: If you feel attached to your characters, this is normal.  Elves believe that writers work to create the story that the characters need, and this, in turn, creates a bond between writers and characters.
While writers do not relish leaving characters in an unfinished story, some stories are best left unfinished, as Johnathan discovered.
If the characters are important, they will appear in another story.