- Tip -
A story in every day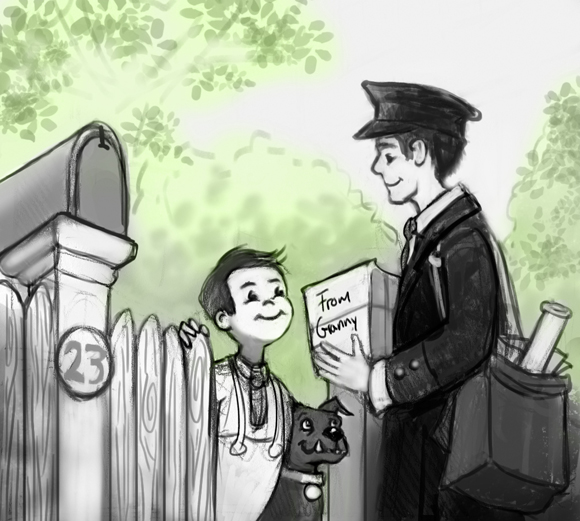 The elves have a great friend, a human storyteller named Earl.  Earl was born a long time ago, the oldest brother in a large family of eight children (five boys and three girls).
Even as a young boy, even without anyone teaching him, Earl realized that each day is its own story.  He did not have to look farther than his brothers and sisters, his parents, his grandparents, the dog, the cow, the goat and his own life.  He wasn't looking for anything fanciful or fancy.  He loved and valued the true stories he observed around him.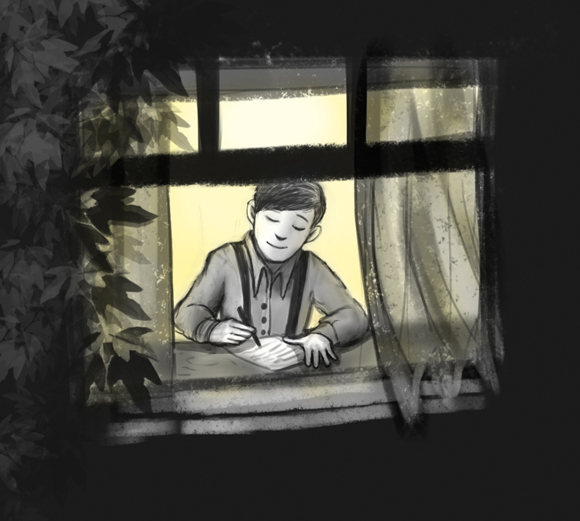 New idea:  If ever we are wondering what to write about, we can make a single day of our family into a story.  This is what Earl did every moonlit evening for many years as he grew up.  In this uncomplicated way, he became a wonderful writer.