- Tip -
Feasts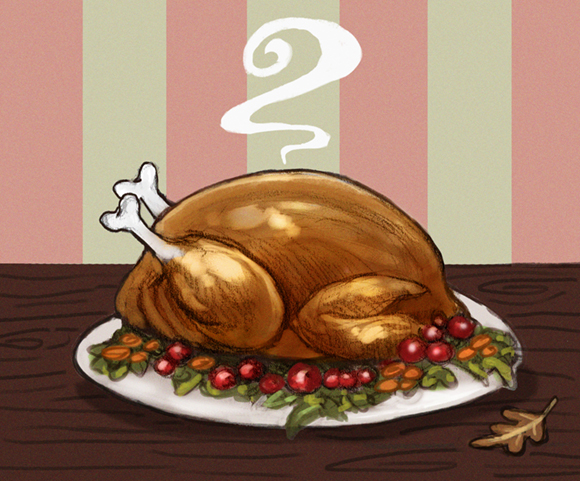 Story characters need to do many things that we need to do, including eating.  And big feasts are perhaps the most fun to draw!  We need to plan the meal and the main course, just as we would in real life.
Our characters will want to have something to wash the food down with, and giving the drinks a few bubbles can be an appealing detail.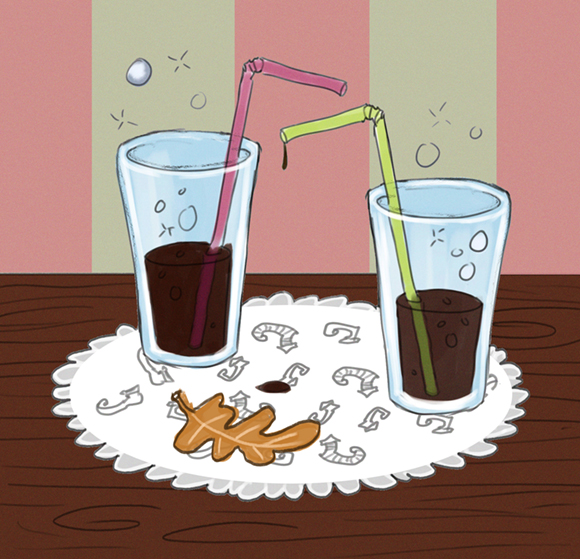 We want aromas to attract characters to the table, of course.  In illustrations, smells need to be drawn, which is an interesting challenge.  How do you draw a smell?  Try some different ways!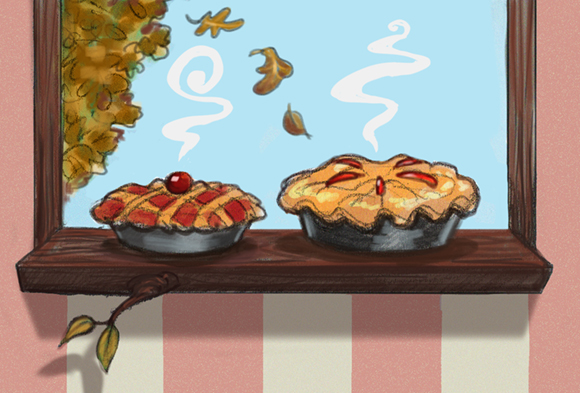 Additionally, we want to use creativity in creating foods such as cakes.  Why not a very tall cake with a bit of a lean to it?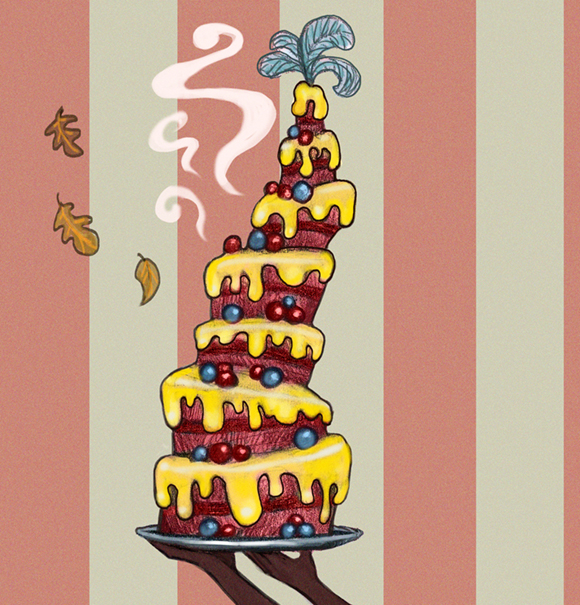 Finally, be careful about the colors you choose for story food.  If the colors look unnatural, then the food may look unappealing.  Try to closely match color to something real that you eat if you want the food to look appetizing.
Your characters will truly appreciate such a feast!