- Tip -
The mischievous character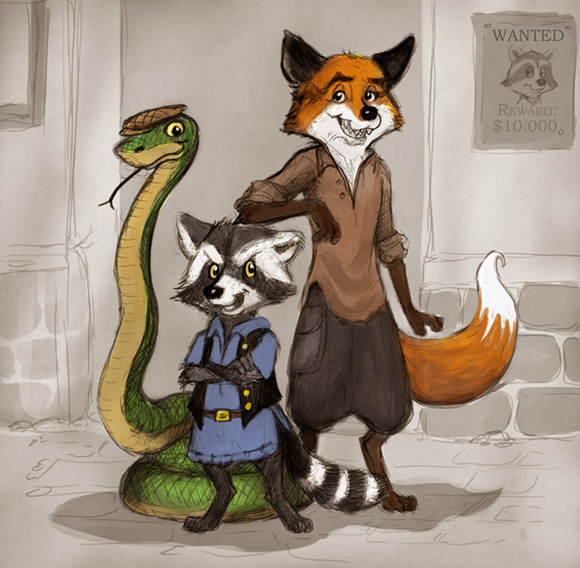 When we are creating characters for a story, sometimes we think first of the good characters and the bad characters.  Yet, many characters fall somewhere in the middle.
These characters might be sly, cowardly, self-centered, stubborn, deceitful—but only some of the time.  They may also be humorous, lovable and brave—again, only some of the time.  They might break rules and cause mischief, yes, but they are not all bad!
When creating animal characters that fall somewhere between good and bad, we can start by thinking about which species fit this general description.  Snakes, raccoons and foxes come to my mind.
And, this sort of character will certainly wear a lot of different facial expressions, because he is not just one way.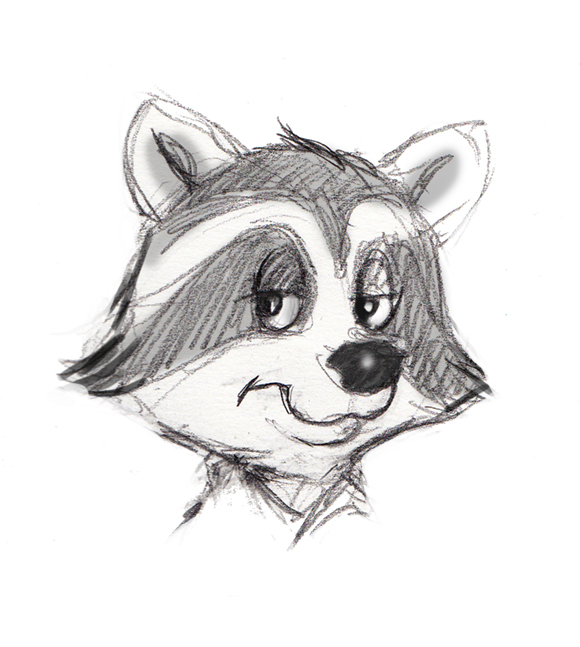 He might sometimes be scheming…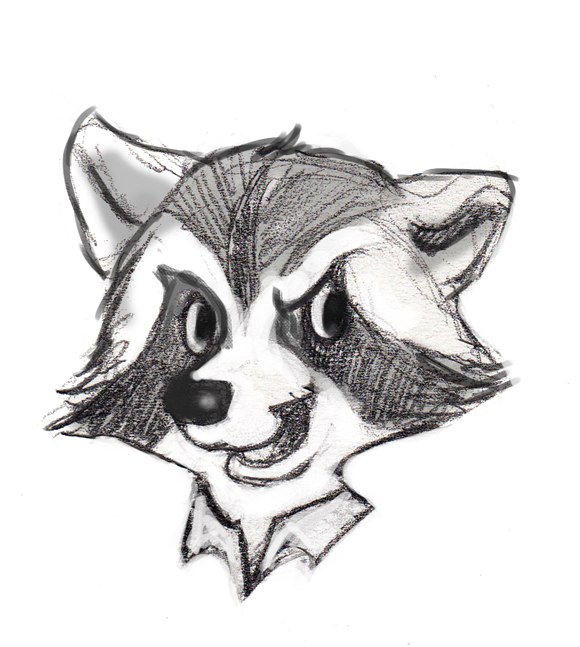 At other times, he is very pleased with himself, thinking up the next prank, or full of regret (when he learns he has been found out!).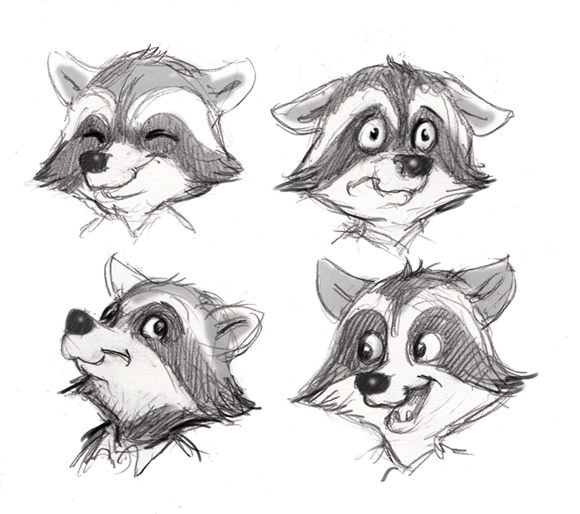 It is a lot of fun to imagine complex characters who, in the course of a story, will display a wide range of behavior and feel a big spectrum of emotions.
These characters are also a perfect opportunity to practice drawing different facial expressions!  Notice how changing the eyes, mouth and ear positions on a raccoon character changes everything!