- Tip -
Have favorites for writing (and guard them carefully)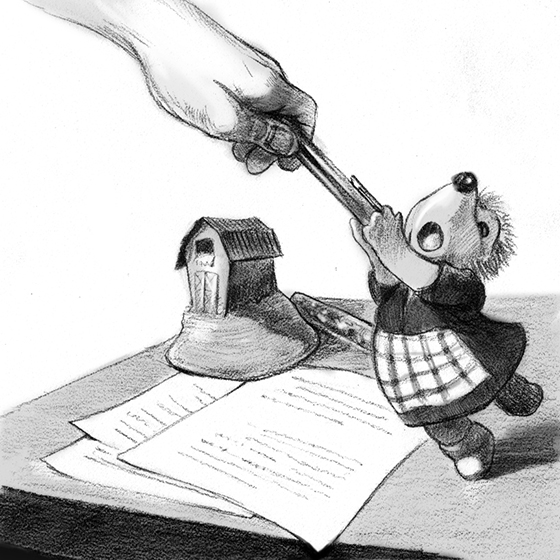 I have a favorite pencil.  The outside is a shimmering blue.  It makes me feel like writing every time I pick up this particular pencil.
Furthermore, on my work table sits a collection of carefully chosen objects.  At one end is a kindly hedgehog wearing a red cotton dress and a checked apron.  Every hour of the day, her arms are outstretched and she welcomes me with her round black eyes.
Just north and east of this friend is a miniature clay barn.  The barn's roof is rust-colored and the little walls have a definite sway to them, as if they had been moved by a breeze.
On the far side of my work table is a glittering wand with stars and moons strewn inside.  It is kept for moments when magic is required in a story.
New idea: It is so essential to feel comfortable while writing.  So, consider arranging a work table before you write.  Use a special kind of paper. Choose some objects for your desk that make you feel safe, settled and creative.  Look for a favorite pen or pencil—maybe one that has a fragrance!  I used to have a beautiful pencil that, when sharpened, smelled like a fizzing glass of cherry tree bark pop (what humans call root beer).
Let me warn you of something, though.  When your work table looks very inviting, when your paper is charming and your pencil emits a delicious smell, do not be surprised when others creep in around the barn and past the trusting hedgehog and make off with your tools and treasures!