- Tip -
Help this way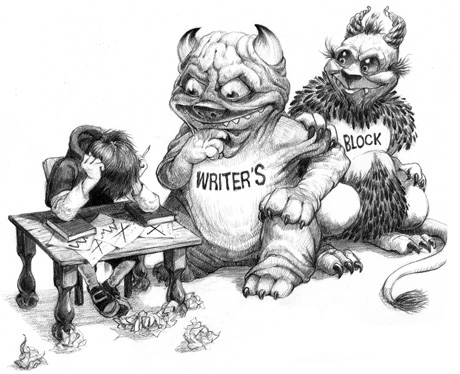 This writer has been at this table for a long while.  He wants to write.  In fact, he needs to!  But words are not coming out the way he hoped that they would.
He feels stuck, but he doesn't know exactly why.
Perhaps two rapscallions, one furry and one feathered, put something in his way?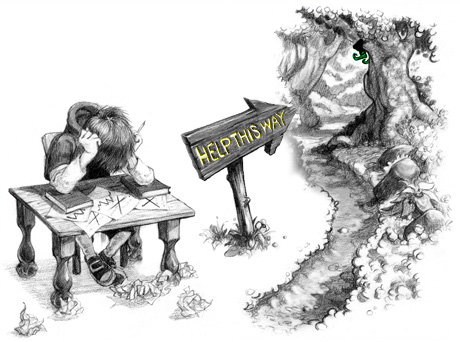 Then again, maybe this isn't the work of rapscallions!
Maybe this writer is bogged down over something that is not hard or impossible, but rather something he just had not thought of to try.  Quite possibly, he needs a new idea to help everything else fall into place!
Or, maybe he needs to be reminded of a detail about writing that he knows, but which slipped his mind for the moment!
Help is this way.  Story elves are available every day of the week, every hour of the day.  Our Tip Vaults are brimming with reminders and ideas.