- Tip -
It doesn't look like I imagined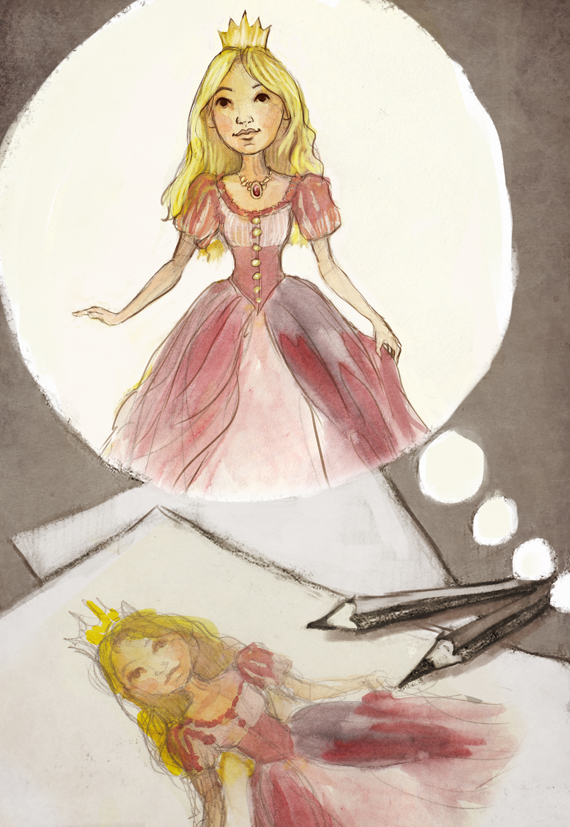 I see something beautiful in my head, something so perfect, and yet what I actually draw isn't always the same.  Sometimes, what I draw does not look as good.
Every single illustrator elf has this experience.
This feels sad and very frustrating.  Sometimes my drawing pages would be wet with tears.  And yet the elf elders will always say the same thing:  if you can see something in in great detail in your imagination, if you are willing to practice, you will eventually be able to draw what you see.
Also, they say that this is the sign of a true illustrator elf, that clear images form in our heads.  These clear visions and ideas aren't intended to frustrate us, they are a trail that we are supposed to follow.
The Elf Elders will never say how long an elf may have to practice.  They just tell us that practice will change our work.  Elf elders give a lot of praise for practice, so I try to do that for myself, too.  I learned to praise myself for how good my imagination is, and how willing I am to practice.  I have learned to practice every day.
I also have learned to save my work rather than throw it away, so I could look back at my drawings.
When I was much younger, I drew this princess and I love to look at her now!  I can see my ideas starting to take shape…