- Tip -
Support from three faeries and a wizard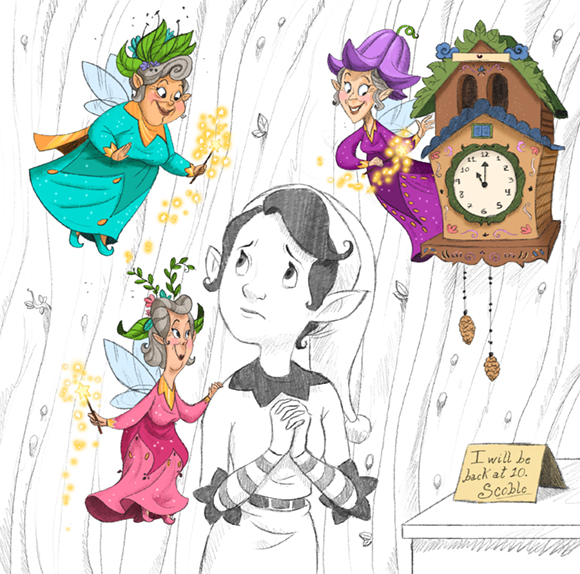 Zobelia the writer elf is a dear friend of ours, and she has confided that she is often anxious.  Little things sometimes worry and alarm her.
She never faces her worries or her fears alone, though.  Zobelia has a sizable imagination and she used it wisely to invent three good faeries,  support characters upon whom she can always call!
When Scoble the illustrator elf is later than expected (see above)…
When the elven woods look a tad spooky…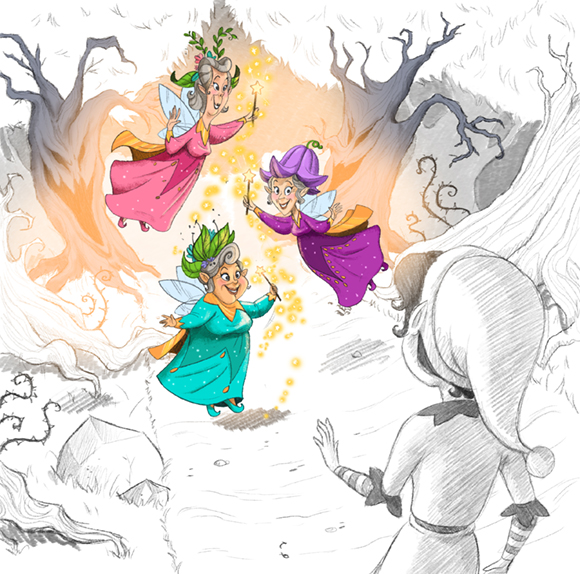 and whenever she has trouble falling asleep, her good faeries appear in an instant.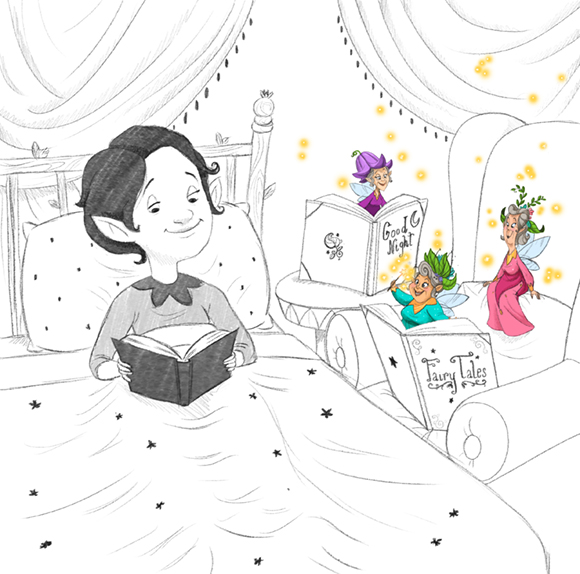 Everyone can invent such supportive characters, or you can also imagine someone you know and love by your side.  You can have as many supportive characters as you like, even an army of them if you desire!
Zobelia, Shrub and I hope you will try this tip!  And, remember, this character can be called to your side in the blink of an eye, no matter where you are, or what you are doing.
Zobelia also appreciates the company of this kind wizard from time to time!