- Tip -
Using the hoopla-hoo!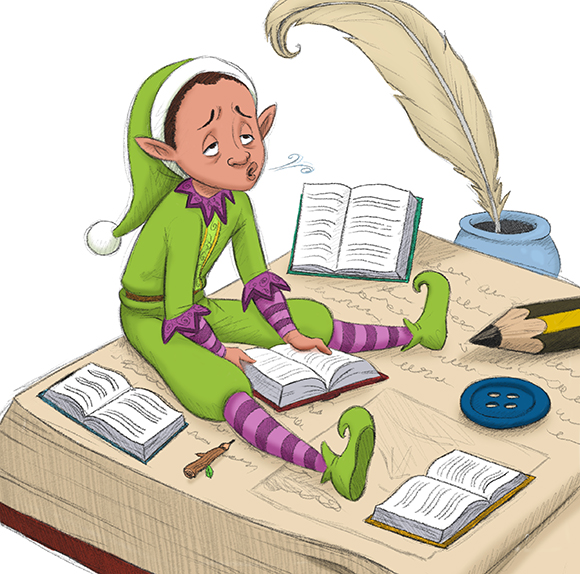 Minnie and I may not yet have mentioned the work of small elves.
Big elves choose the story, the main characters and big things like that.  Small elves assist by supplying details,  finding them and thinking of them.
And all elves agree that detail work is tiring work.
This small elf, Julius, has been working at gathering details for a new story for several hours.  His mind is now sluggish and the ideas for where to look seem to have vanished.  What does Julius do?
He goes to the Hoopla-hoo Room, grabs his ring and heads outside!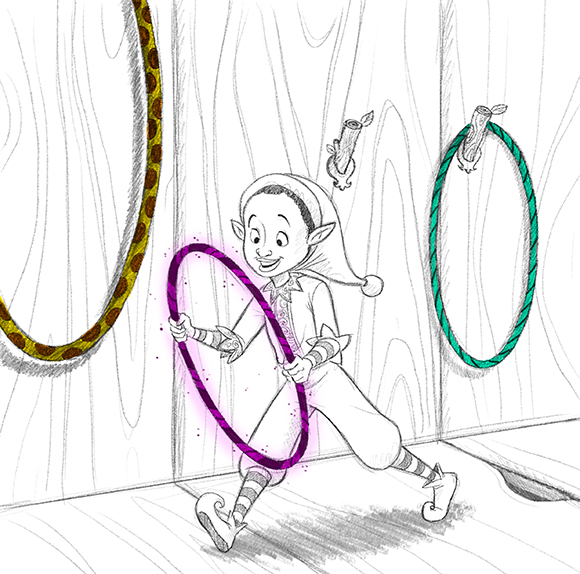 Using Hoopla-hoos clears the mind and brightens the spirit!  It never fails to work!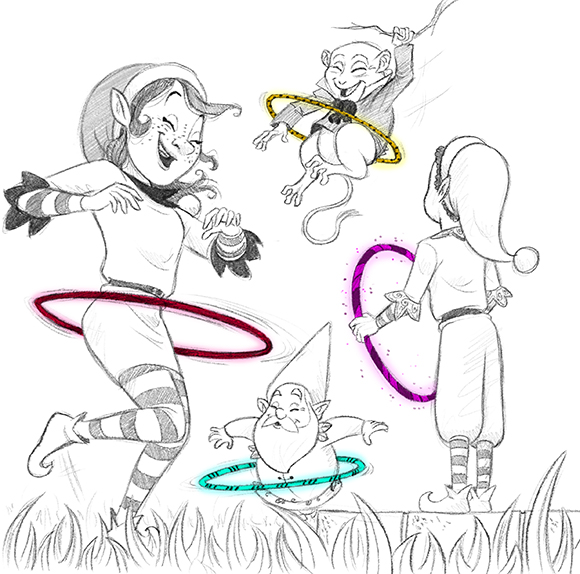 Footnote:  As you can see, small elves are not the only ones to enjoy the benefits of the hoopla-hoo!  I am quite partial to my new hoo, a gift from my brother, Alf!