- Tip -
The imagination muscle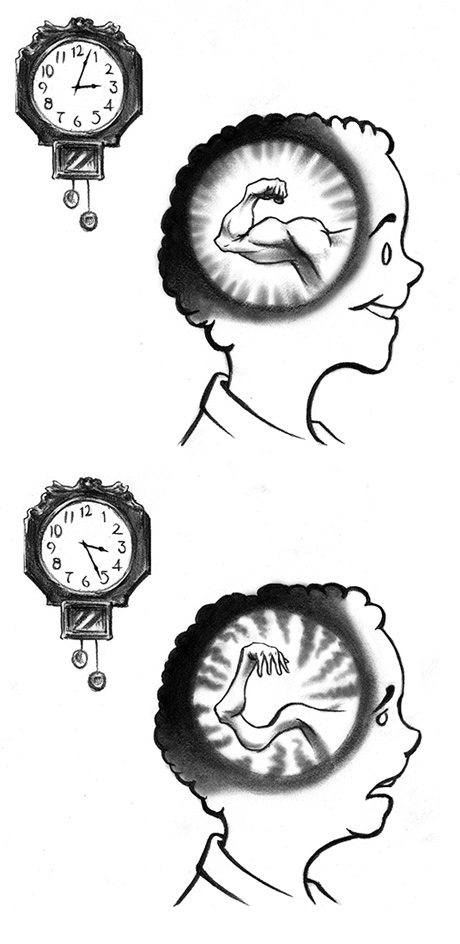 Muscles get tired.  This we all know. If we run up a hill or if we lift a heavy spade of dirt, our legs and arms will feel sore. Like they need a good rest.  Maybe even an ice pack!
Did you know that the imagination works very like a muscle?  Sometimes it feels fresh and strong, as if it could imagine anything. At other times, the imagination feels worn-out, as if it could not imagine a single strand of hair on the head of a flea.
But how long can an imagination work before it needs to stretch out in a hammock and rest?
That depends. It depends on how much exercise it has gotten in the past, and how big an imagination muscle you have built up.
New idea: Let's say you are assigned a story and you have four days in which to write it.  Try spreading the writing out over all of the days.
Work each day just until your imagination begins to ache.
Stop right away.
Rest.
Then, use your imagination again when it feels ready.
A story will actually appear faster this way, even with a number of rests!  The muscle will also get bigger and more bulgy as you repeatedly give it chances to work.