- Tip -
The value of being "done"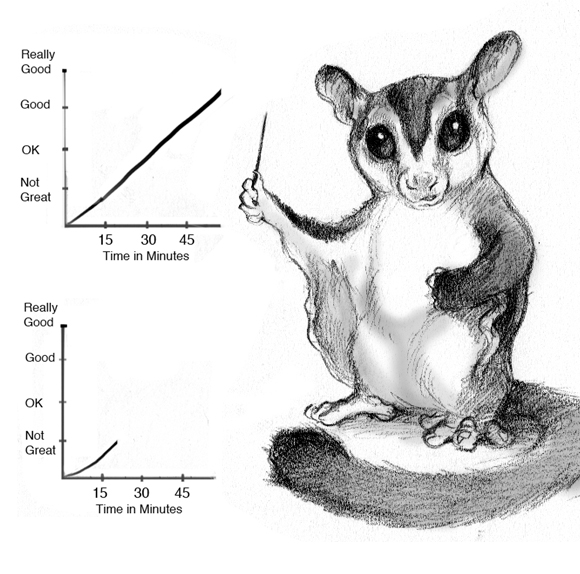 If you are done with a piece of writing but there is still a quarter of an hour left during the writing time, slowly ticking away on the clock on the wall, consider this.
"Done" can be an astonishingly boring place.  Very occasionally, something extraordinary does happen in the time you are spending done.  For example, a sweet sugar glider might stroll onto your desk, lean amiably on your water bottle and chat for a few minutes about the weather in Tasmania.
Most days, though, we might sit there with nothing much to do or think, absentmindedly listening to the clock tick tocking.
The real trouble is, very often, when we think we are done, when we have told both ourselves and the teacher that we are done, our writing is actually not done.  It is still a tad unfinished.
Yet, if we reread something we wrote, and we take a bit of time to change a word here and there, or to add an idea we just thought of, we will begin to see remarkable improvements in a story!  Just a handful of small changes made in the last moments can add up to a great deal.
New idea:  If you decide you are done, and you still have time, go back, reread, and let your pencil be imaginative and totally free to make adjustments.  See how you feel when you do this.
See how your writing improves when you do this.