- Tip -
Tracing with your eyes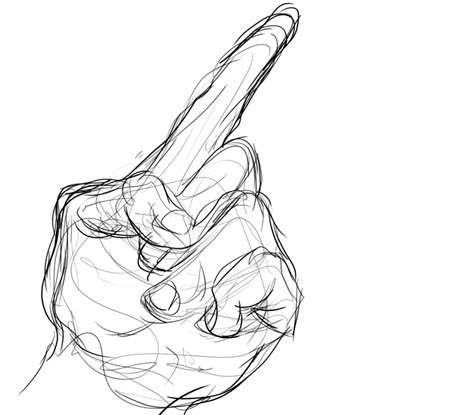 I learned to draw hands and other things by practicing something  elves call tracing with your eyes.
Put the hand that you don't draw with in this position (above).  Then, choose a starting point anywhere on your hand:  put your pencil on your paper and start to draw.
As your eyes move along the outside of your hand, move your pencil the same amount. Imagine your eyes and pencil are the same thing, moving at the same speed.  Follow only the edges, or contours, of your hand.  Only look at the paper to start a new line.
Here is what I drew when I traced with my eyes.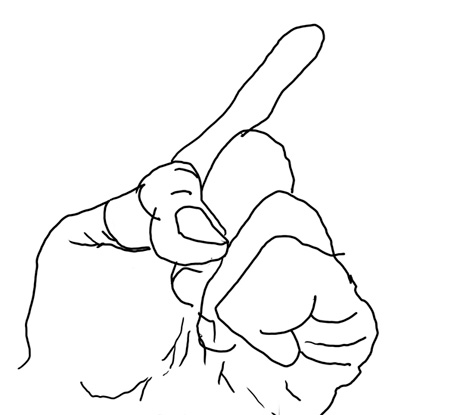 This may not be the prettiest hand, but I am improving how I see.  The more I practice seeing, the better my drawings will be.
By the way, this is how my drawing turned out when I didn't look at my paper at all.  Weird!  But this is actually good practice, too.