- Tip -
Walk before you run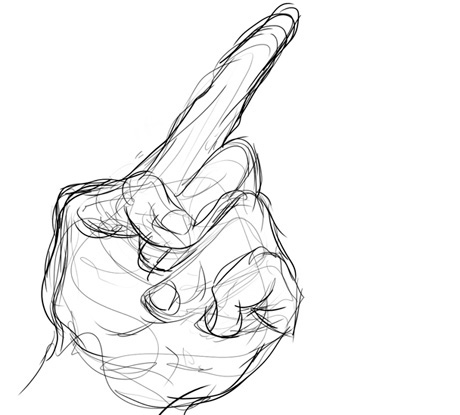 When you draw, it is important to learn the basics.  For example, it might be hard to draw a cool robot hand without knowing what a real hand actually looks like.
Every illustrator elf needs to learn to see a hand.  That may sound very obvious, but believe me, this takes practice.
Here is a sketch of my own hand.  A sketch is a very quick drawing done with a pencil.  You can see that I left in all of my searching lines and corrections, and I didn't do much to finish the drawing.  I wanted you to see that I was looking for shapes and lines to work together to make my hand.
By the way, "searching lines" are my sketchy guesses, and even my incorrect lines.  They are all things I can clean up later!