- Tip -
When a story chooses you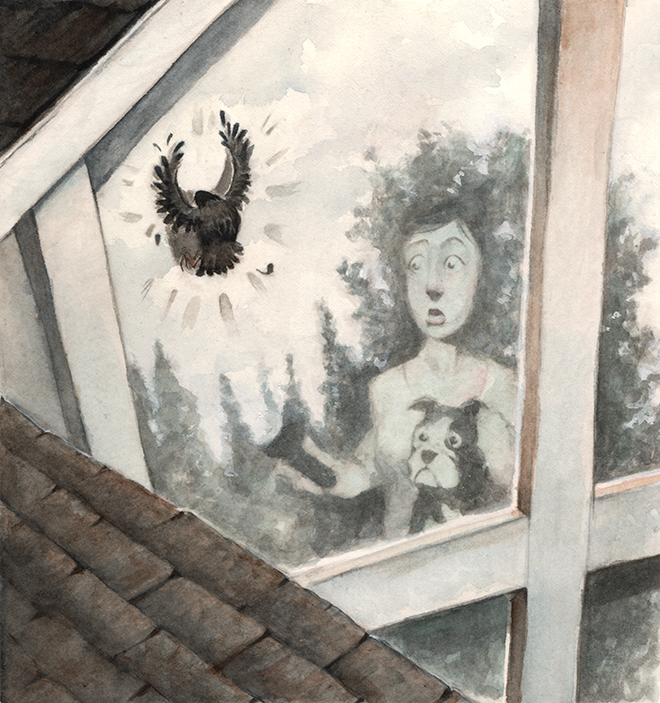 Early one Spring, a robin began flying into my window.  Not into the open window, into the closed window!  The bird did this over and over again, for weeks!
At first, this upset me.  How could it survive so many blinding knocks to its head, I wondered.  Then it bothered me and distracted me.  It is hard to write when something is repeatedly slamming into your window!  Then it made me mad, because this bird seemed to have no intention of stopping!
Other elves knew about the bird and what he was doing, but I was the one who was the most worried, the most bothered and the most put out.  This bird had gotten under my skin and I began to write…about him.
No other elf did this.  This was, apparently, my story.  For reasons that will remain mysterious, this bird chose my window, and I chose to pay attention to him.
New idea:  Sometimes it is up to us to think of stories.  However, stories also come to us.  They arrive in our heads and sometimes they arrive at the window.
It is wise to check around for stories that might be trying to get our undivided attention.  We can notice when this happens, when a story chooses us.  Chances are, we are the only one that the story has chosen—which means that if we don't tell it, possibly no one will!