- Tip -
Creating with a single crayon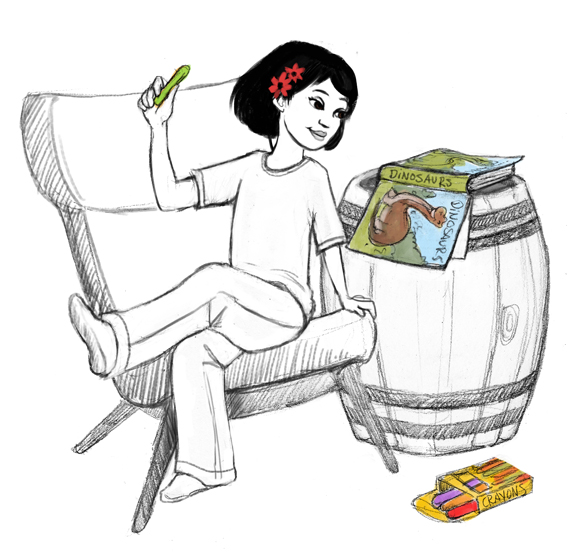 The elves have only one copy of a human book called Harold and the Purple Crayon.  It is a precious book in the workshop library and every elf takes great care with it, turning the pages gently.
If you know the story, Harold draws everything with one crayon.  He draws an apple tree, a dragon, a boat, a sea, a hot air balloon with a basket, a city and a moon, all with the same crayon.  Harold draws things big, much larger than himself.
We admire this story and this art.  One single crayon can make a very memorable story.