- Tip -
A troll at the egg hunt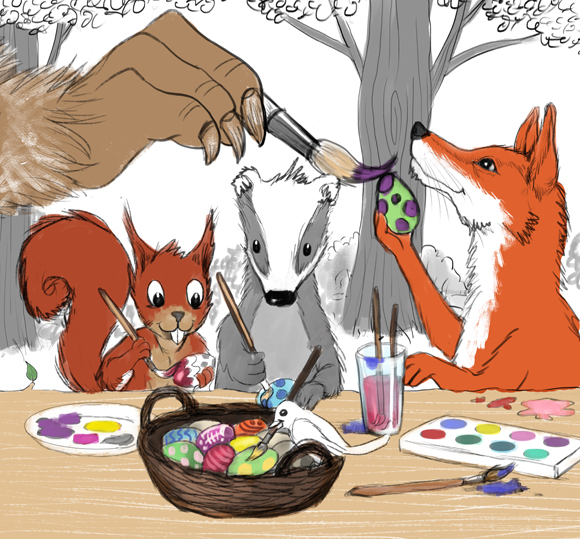 The scene above was quickly captured by an illustrator elf out for a walk:  forest animals carefully hand-painting eggs to hide.  Elves and animals run into each other all of the time in the forest, but there was one at this egg-painting table who is not a common sight.
The large hand on the left belongs to a forest troll.  The illustrator elf who drew this was wildly excited—because we don't see trolls of this size very often.
The troll even remained for the Egg Hunt, and the illustrator elf quickly drew this scene, too!  (Note:  the color was added at a later time, back at the workshop.)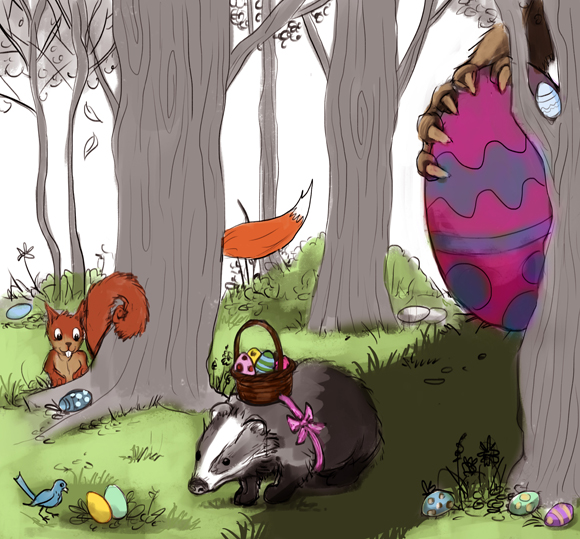 Story elves are taught to pay particular attention to anything out of the ordinary.  A rough sketch and a few lines written in a journal, and a wonderful and rare moment can be captured and saved, maybe to be incorporated into an upcoming story.