- Tip -
Chameleons not cars (for Betsy)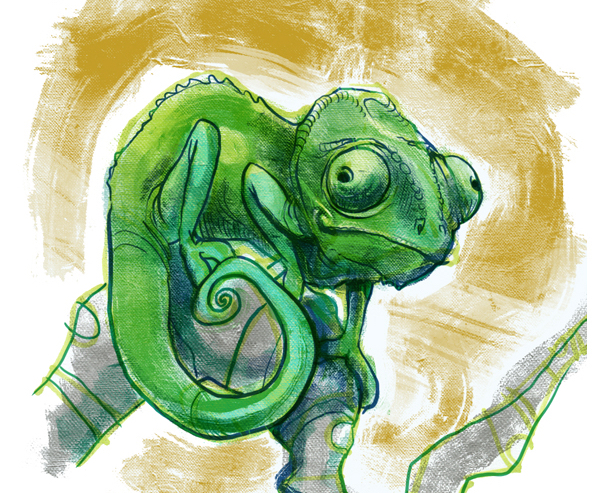 Elves love to draw things from the human world.  However, I have always loved chameleons more than cars.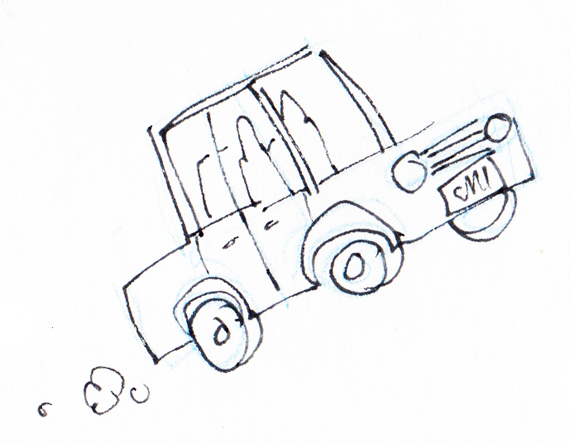 This doesn't mean that chameleons were easy to draw at first.  It just meant that I wanted to draw them, so I kept trying.
It was a good idea to pick something I liked.  If I had picked cars to practice on, I may have quit drawing!
Here is my story…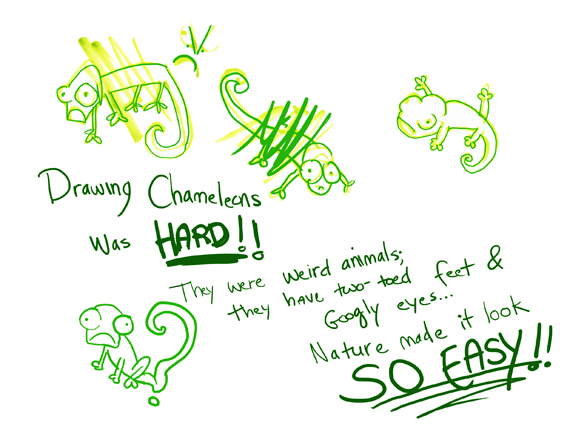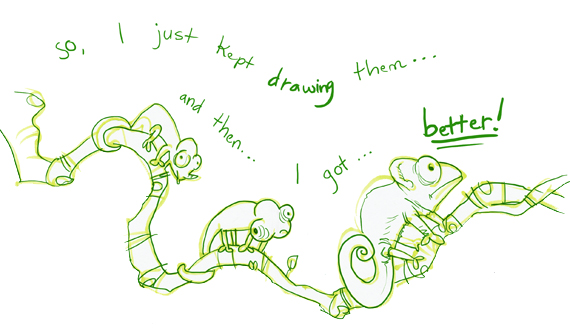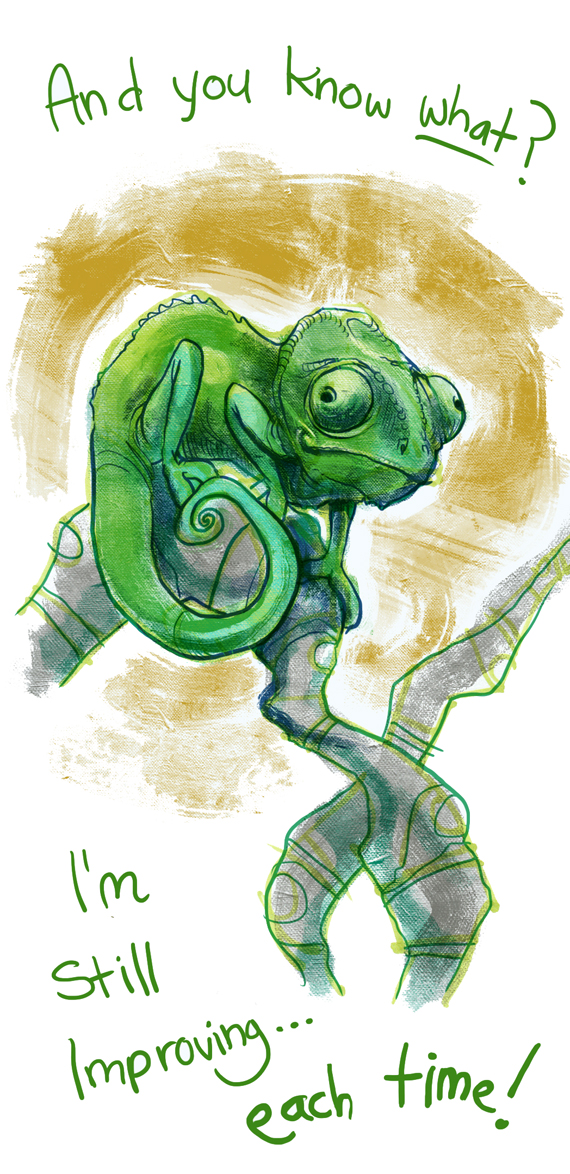 Because I practice on things I like.