- Tip -
The pencil is a mighty tool!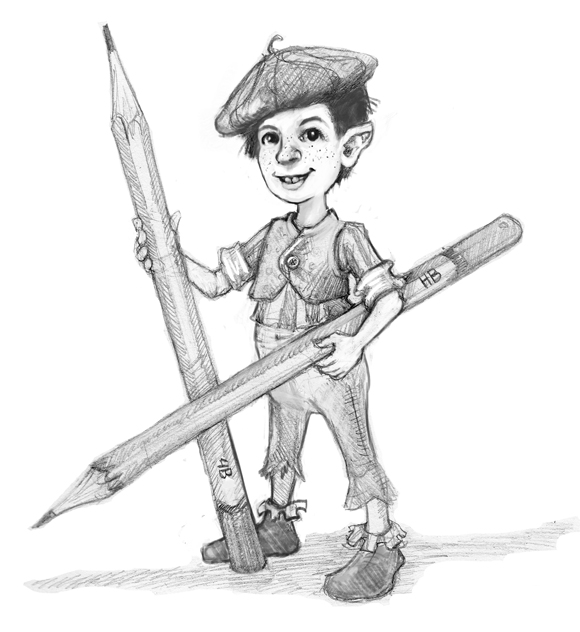 Pencils are perhaps the most important drawing tool because of their versatility.  If pencils aren't already, they could become your best friends for drawing!  And so mastering the different darknesses that a pencil can offer is very important to drawing.
Joble, our editor elf, has explained that in the human world, pencils come in different types of hardness.  They are marked on the end by the letters H or B, and numbers ranging from 2 to 9.
I learned that H is the hard end of the pencil lead scale and B is the soft.  This means H pencils will make a finer, fainter line that is easier to erase, whereas B pencils will make a darker, thicker line that is more difficult to erase.
Joble gave me a set of pencils to experiment with!  I encourage you to try a 4H pencil and a 4B – and you can go higher up in the numbers if you prefer, #4 is only my personal favorite.

A good way to get a feel for a pencil is to do little scribbles, like above.  See how light and dark you can go with the same pencil. 

When you practice these scribbles, try to also get a feel for how hard you are pressing with the pencil. You won't want your pencil marks to leave a groove in the paper.
There is no pencil that is best, it is completely dependent on what look you want for your drawing.  Practice and play with pencils—and find your favorites!