- Tip -
Feel your feet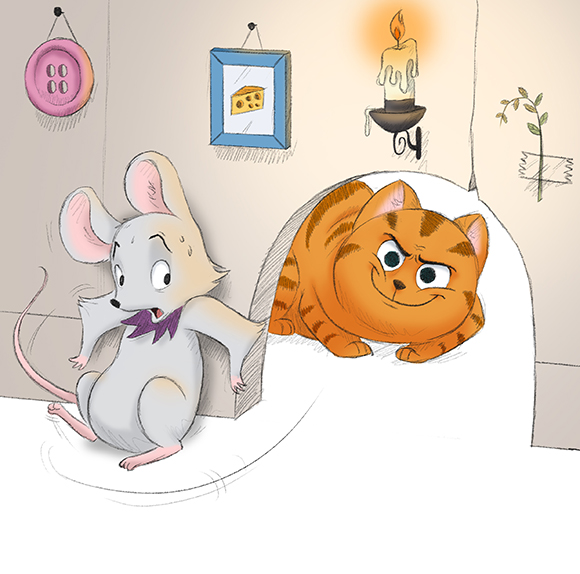 Oh, the workshop cats!  Despite being told not to by the elves, the cats often give the mice an unpleasant scare.  Hopefully, you have never seen a giant feline at your door, but maybe you have experienced a frightening moment, and even a feeling of part of you drifting away.  When we get scared, sometimes we drift away mentally!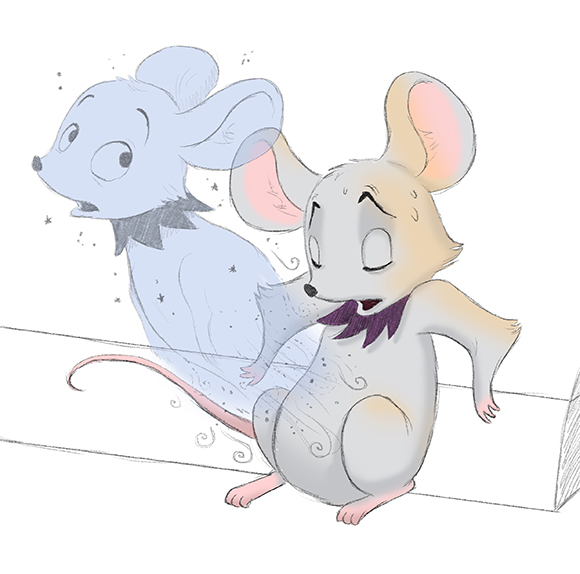 Yet, when the mind leaves the body behind, we cannot use our brains to plan how our body will take action!  It is far more ideal to keep together and take care of the fear in another way.
How does this mouse keep himself together?
By simply feeling his feet…  He carefully feels whatever his feet are touching.  Then, he wiggles his toes and taps his heels up and down!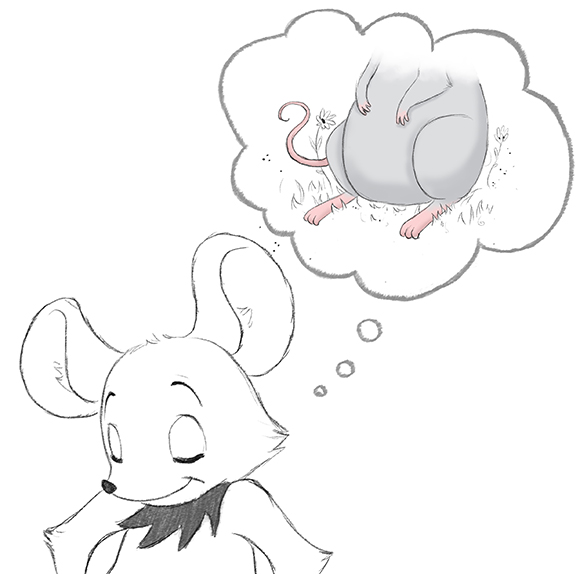 He even imagines roots growing from his feet right into the ground!  Feeling the solidness of the ground is very calming.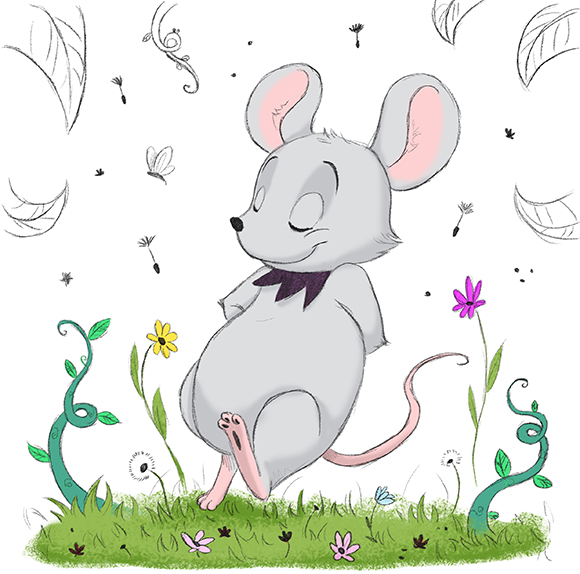 Once he feels better, the mouse can use his wits and his body to easily outsmart the cat.  The fear is gone, and the mouse is outside enjoying the day!
 This tip is dedicated to a very helpful human named Beverly.