- Tip -
The butterfly hug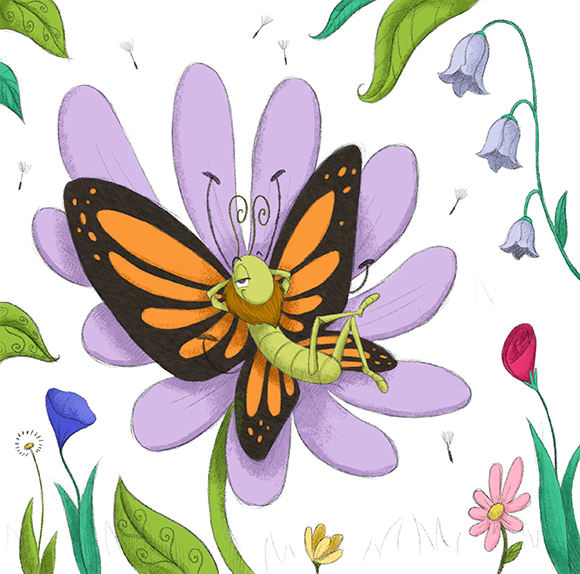 A day can get busy and tiring and stressful.  And humans have devised a type of hug that can quickly calm the system (the central nervous system).  This hug is called a Butterfly Hug.
First, cross your arms over your chest so that your arms look a bit like butterfly wings.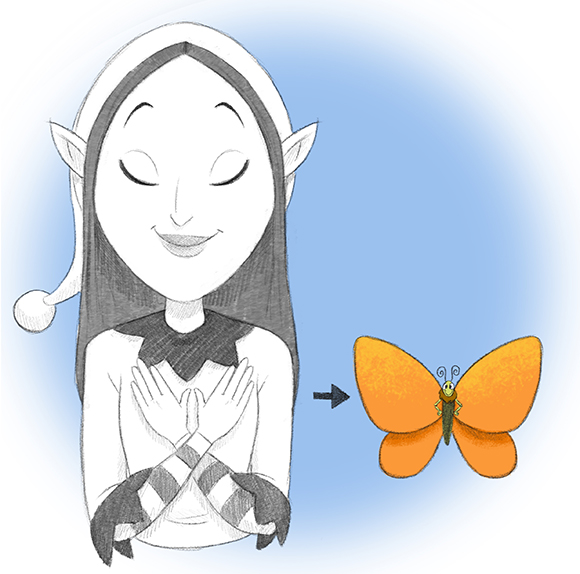 Then, slowly and lightly tap one hand and then the other.
Just a slow, light tap on one side, and then the other…
You can continue this slow rhythm for one minute or longer.
Notice how you feel, if things feel like they are slowing down and settling down.  If the Butterfly Hug does not feel calming, just stop at any time.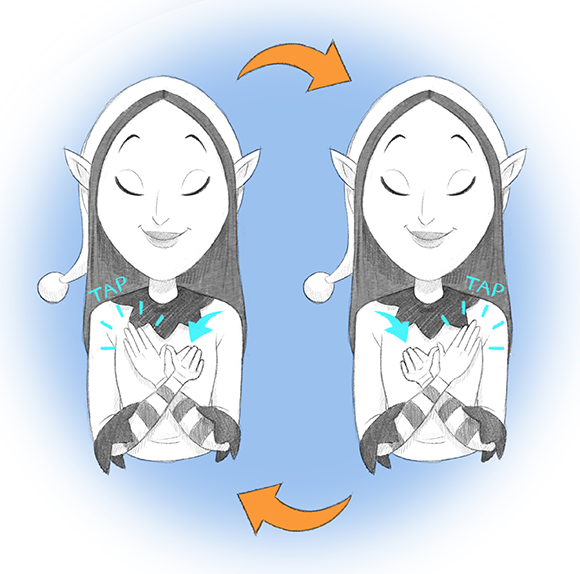 You can also hook your thumbs together.  For some elves and humans, that feels more comfortable.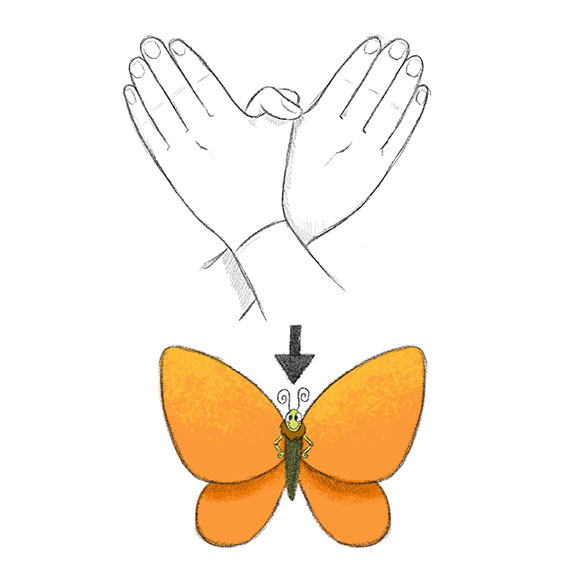 With thumbs hooked together, you do the same slow, light tapping motion on one side and then the other, for a minute or longer.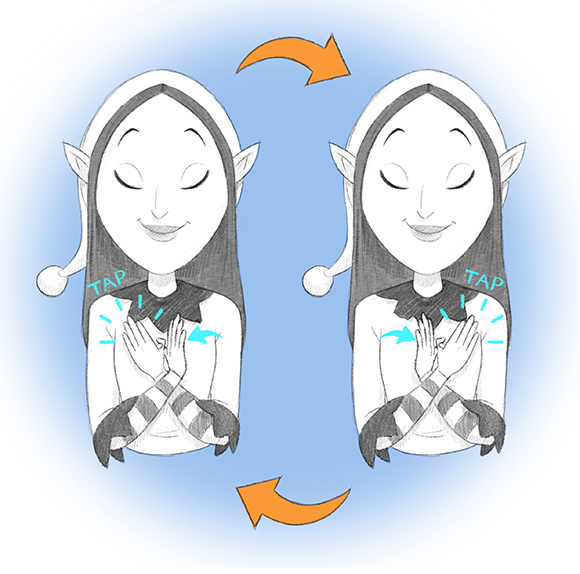 If you are at school or any place where others are present, you can tap one leg and then the other, slowly, and feel the same calming effect.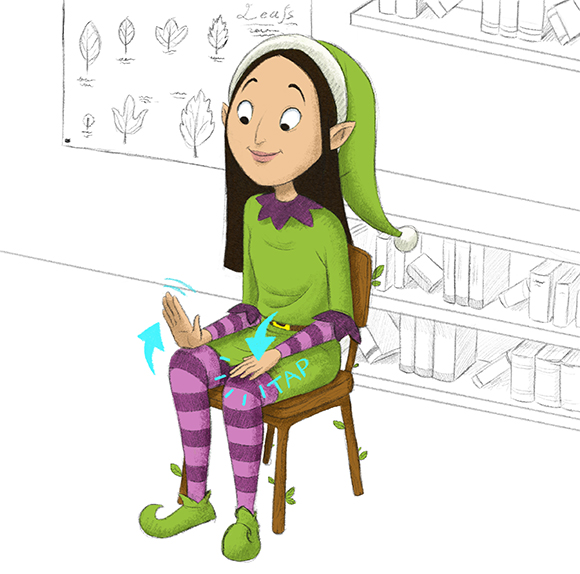 Footnote:  It is important to do this motion slowly, so we have included a set of beats that you can match as you try out the Butterfly Hug.