- Tip -
It is not happening now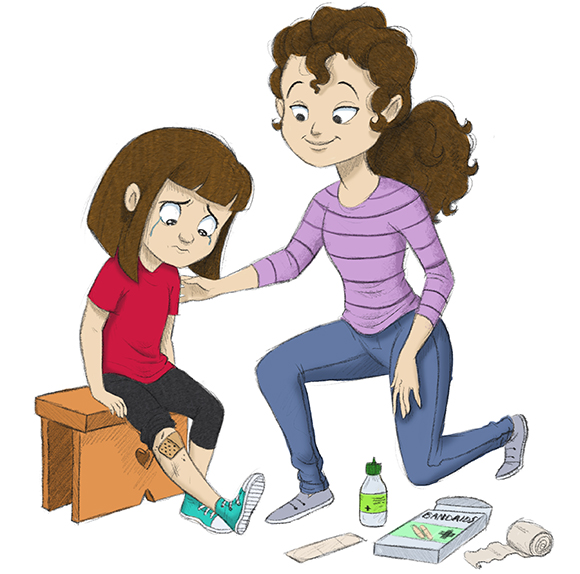 We want a comfortable brain, because a brain that is comfortable can do all kinds of things, like sit down and write a story.
In the human world, there exists a useful brain tip for a common discomfort.  Shrub and I thought of explaining it this way…
Sometimes, an event happens that we do not enjoy—and we definitely do not want to repeat!  It could be something as simple as a fall and a skinned knee.
Brains are very good at remembering sounds, smells and sights.  And if the brain gets reminded of the unfortunate event in some way, for example, by something we see…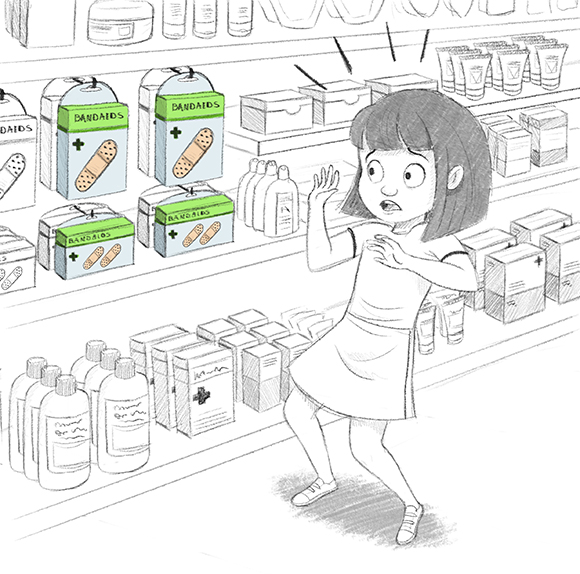 the brain can become triggered, which means that it suddenly acts as if the unfortunate event is happening all over again! 
Which then makes us feel uncomfortable all over again!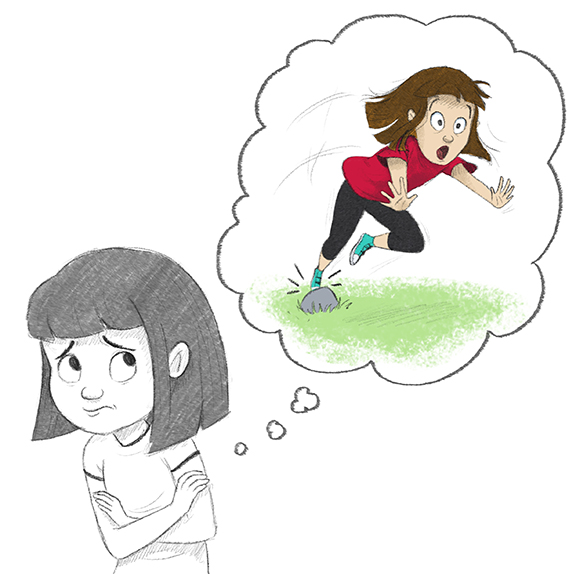 Elves have experienced this many times!  And humans have figured out a simple solution!  Tell your brain,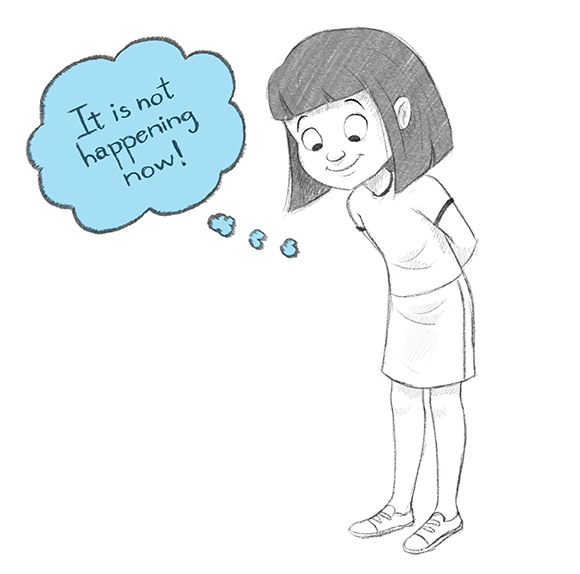 We may need to repeat this to ourselves more than once, but the brain will quickly calm as it gets the right message:  it is not happening now!